Bright Bright Great is delighted to push the new Triad Process Equipment website live today.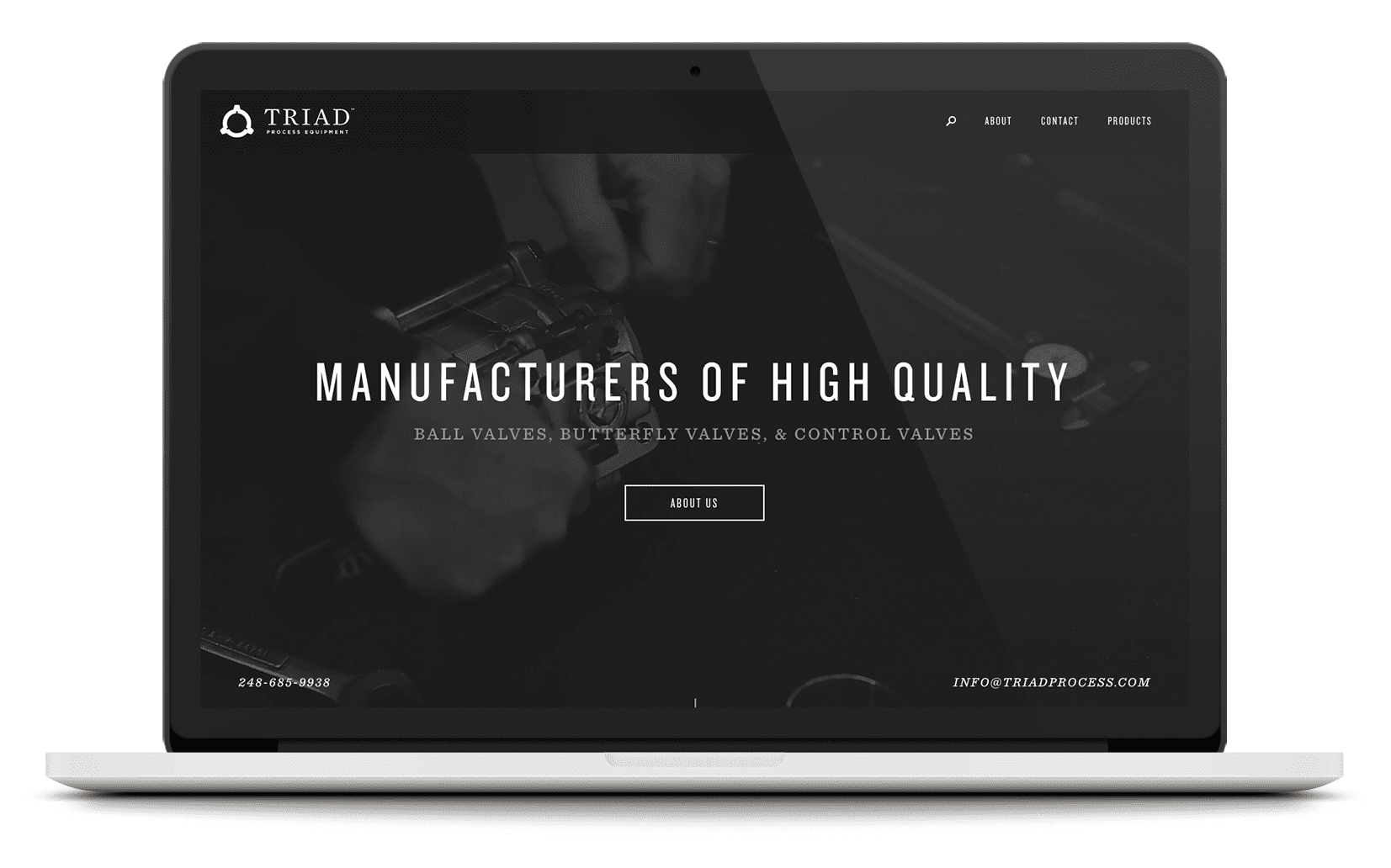 Triad Process Equipment is a ball valve manufacturer that has been established since 1990. The company is a nation-wide ball valve supplier, based in Milford, Michigan. Triad Process Equipment's high pressure ball valves have been used for painting, coating, and electro-coating in numerous automotive assembly plants, including General Motors, Chrysler, and Toyota.
Bright Bright Great refined Triad's brand mark to start this project, in addition to helping devise content strategy, redesigning the website, and shooting product and culture photography. As an ongoing part of the project, BBG will also serve to assist with digital marketing strategy and implementation.
Below are full page views of the new site as well as photography from the product and culture shoots that we did in our own studios as well as on-site at Triad's warehouse in Milford, Michigan.