Bright Bright Great is delighted to announce the launch of Great Lakes Home's e-commerce store. BBG created a wholistic brand and e-commerce website for Great Lakes Home as they open their first physical location at 2005 S Halsted in Chicago's Pilsen neighborhood.
The goal from the outset of the project was to create a brand that at once felt lived-in and modern, a visual complement to the tagline "Historical Modern." The brand aesthetic centered around a mysterious sea monster and a ghostly ship captain; our challenge was to build a narrative around that story that also rooted the company in the handmade home goods that the company is selling.
This process started with constructing a narrative around a fictional family that encompassed what the brand was trying to capture in terms of their overall aesthetic, sense of place in the Upper Midwest, and general personality.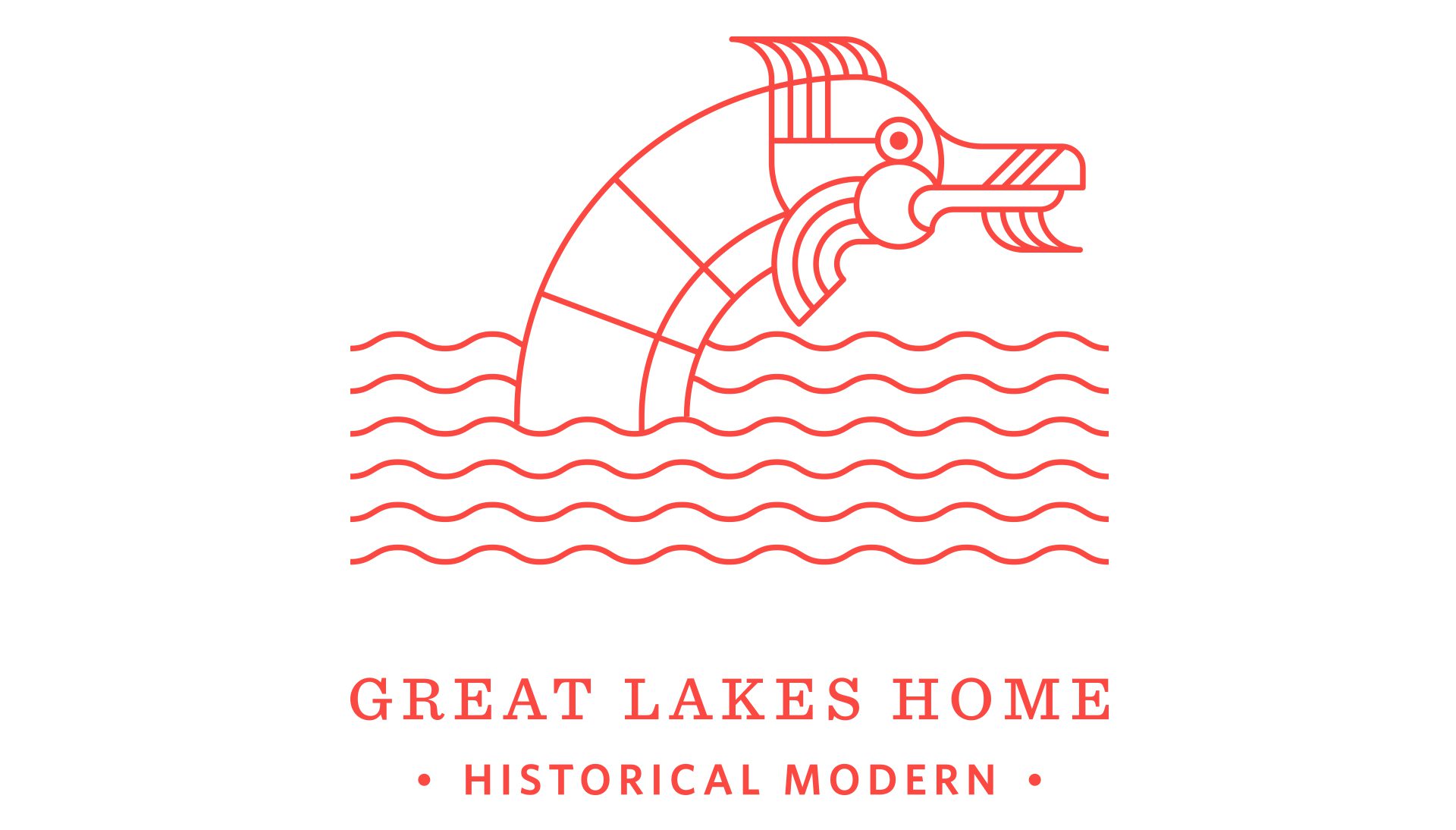 From there, we set about building the e-commerce experience on Shopify. Starting with the blueprint of a house, we built the navigation structure around the idea of furnishing the rooms of one's home, employing Avondale Type Co.'s ATC Harris typeface to reinforce the architectural sensibility.
This helps the store to make a statement about objects that visitors might find unusual, and helps users to shop specifically by the room they are intending to furnish. We also had the pleasure of working with Anna Knott and Nathan Kirkman from Camera Department, who provided beautiful photographs with which to populate the site and store.
The finished product is a beautiful website and brand that pays homage to the ideas that laid the groundwork for the store while providing an exciting and highly-immersive online shopping experience. We're thrilled to have been a part of this project and we're excited to get started on the hard work of promoting and growing the brand alongside the team at Great Lakes Home in the months and years to come!