Bright Bright Great is thrilled to announce the launch of the new Red Jacket website and brand identity.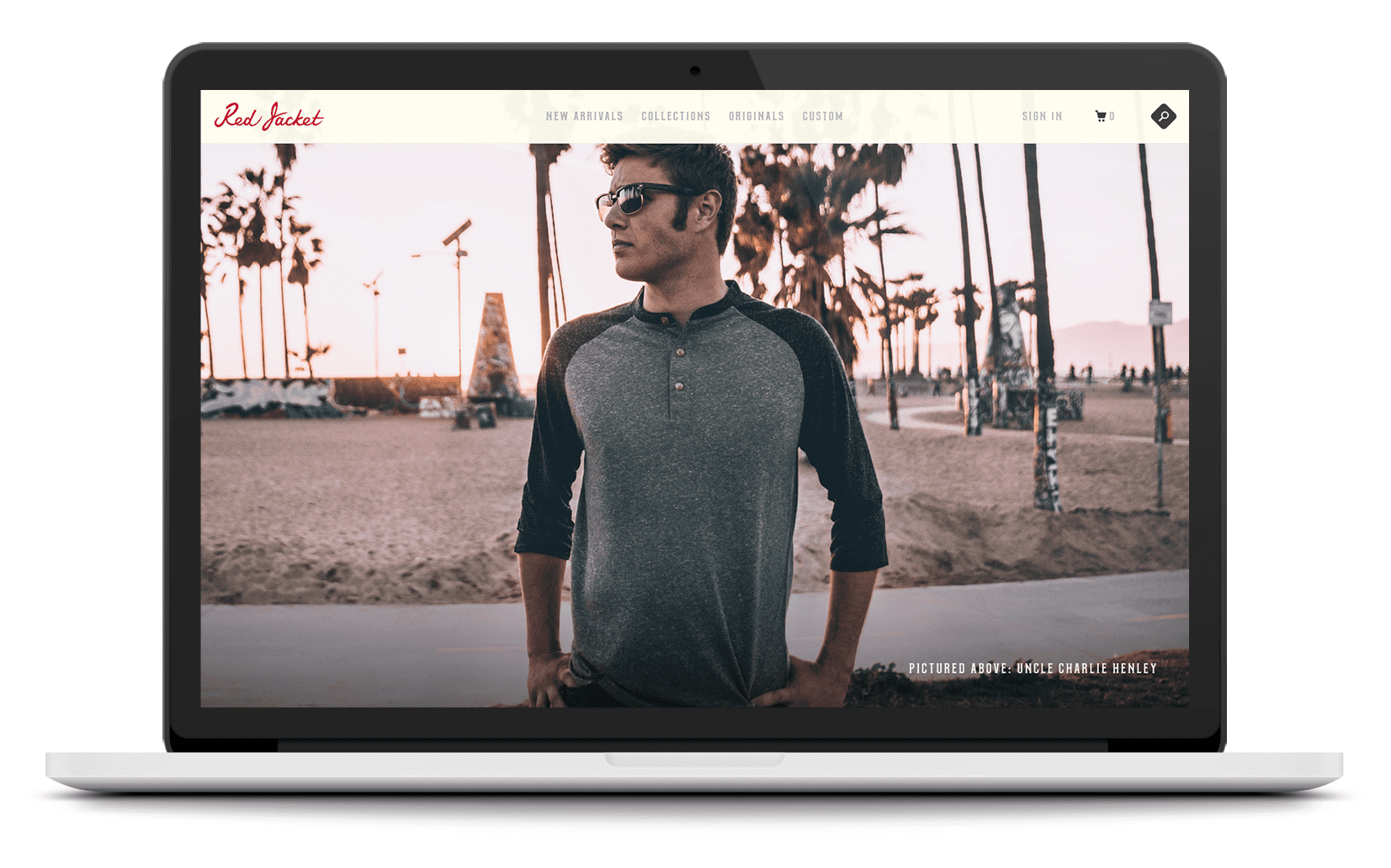 Red Jacket is the second of three clothing brands that BBG has had the pleasure of working on with parent company American Needle. Red Jacket started with a vision to create bold fashion choices with iconic brands from American sports and has since expanded to create its own original line of stylish, comfortable clothing.
Bright Bright Great was tasked with creating a new brand and website for Red Jacket that established the company as a member of the American Needle family while carving out a unique voice and identity to match the aesthetic of Red Jacket's clothing.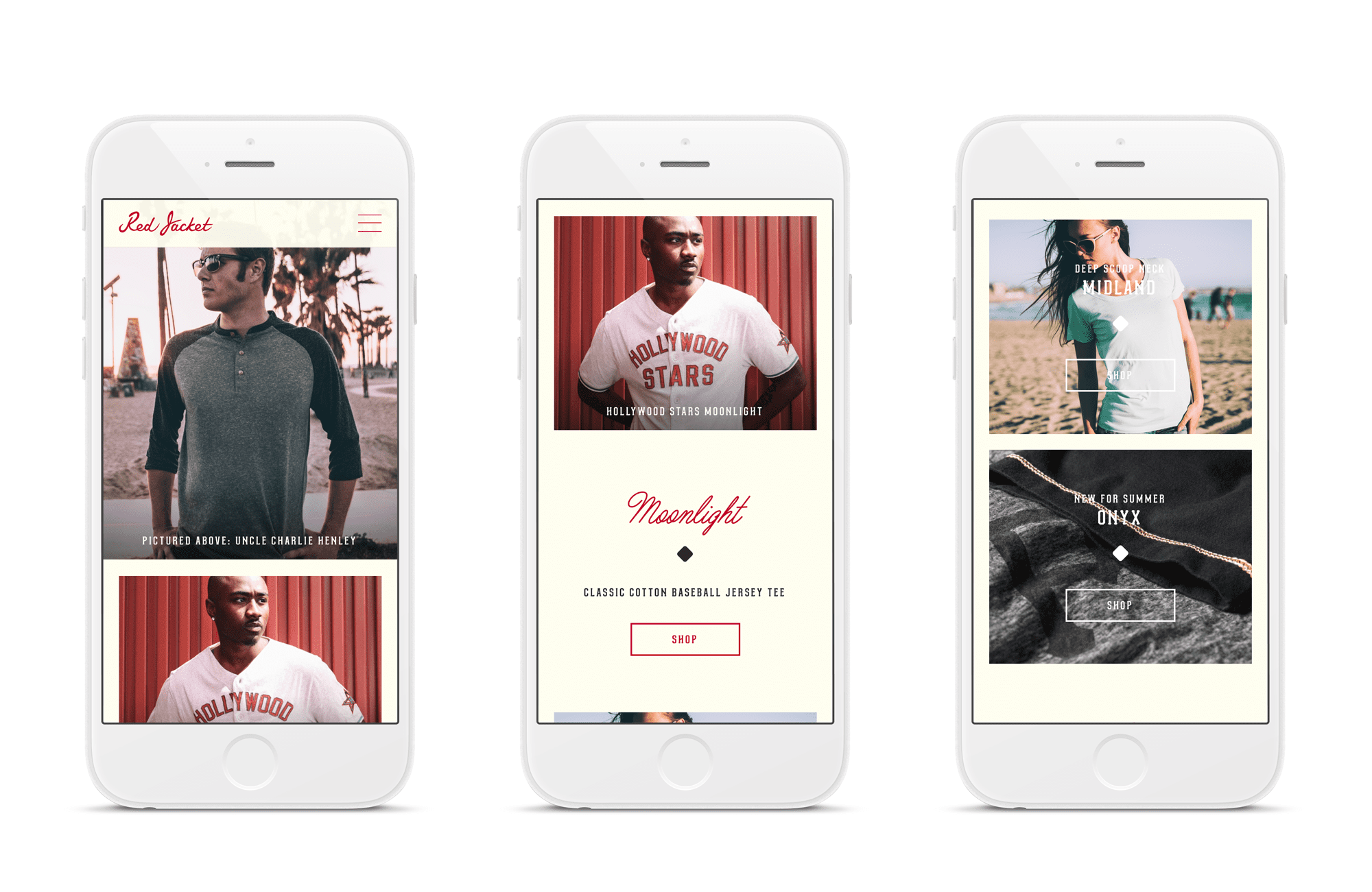 BBG completely rebuilt Red Jacket's e-commerce from the ground up, featuring beautiful lifestyle imagery, featured products, and user accounts.