In 2013, Bright Bright Great helped OKRP capture the "grown-up start-up" feel they were going for when the company launched. We were delighted to have the opportunity to help them evolve their look to match their impressive portfolio of work.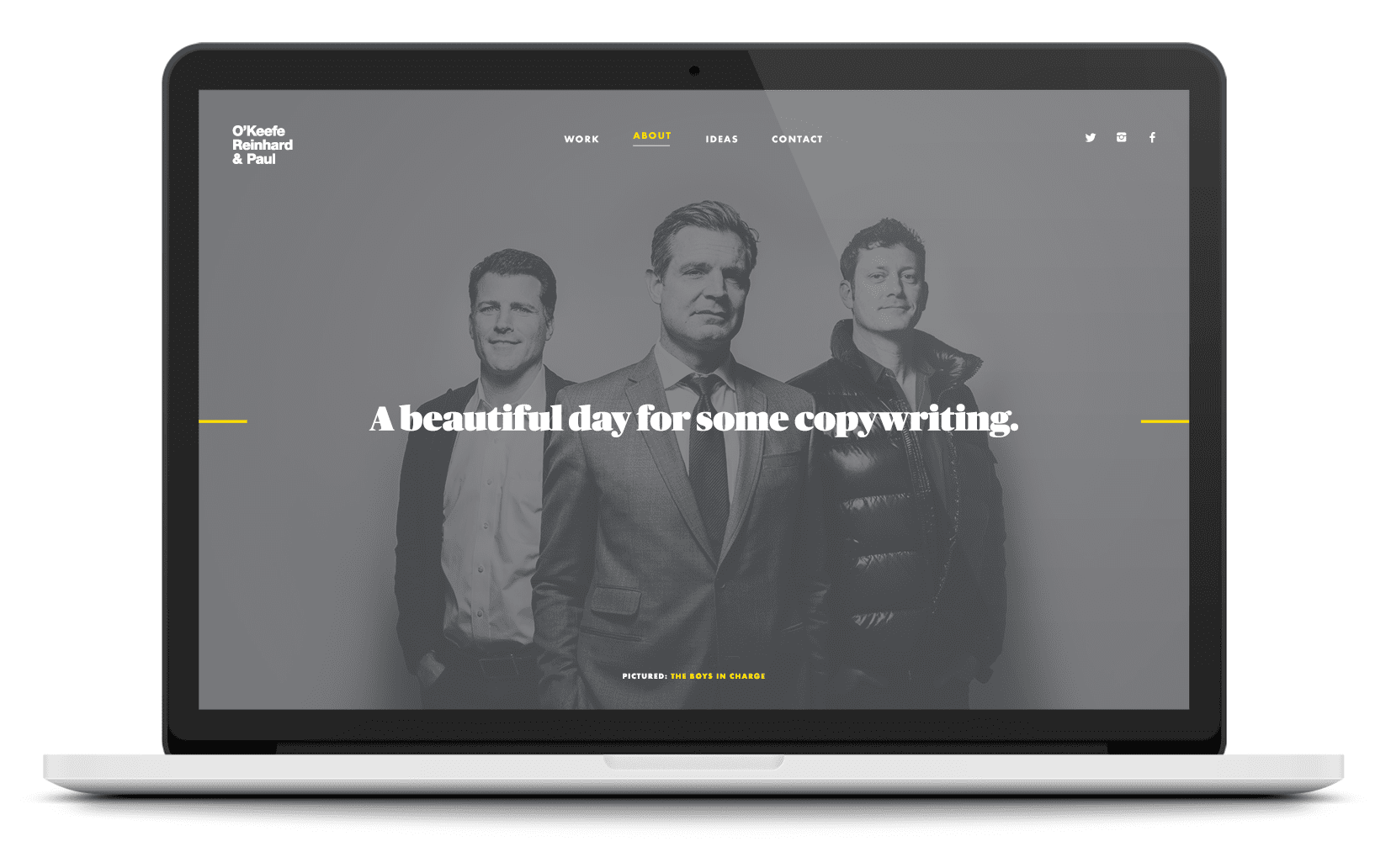 From their beginnings, OKRP sought to put the "agent" back in "advertising agency" for their clients, and on the back of a string of successes, the team thought the time was right to update their brand and website to better match the maturity of the agency and really show off what they've been doing.
Bright Bright Great's goal in this project was to grow the brand we had created previously for OKRP, starting with a new art direction featuring a slightly refined palette and updated type stack. To complement that, we shot headshots as well as cultural shots to show off the brains behind OKRP and their amazing workspace.
With the site now launched, BBG will stay on to provide managed hosting services in order to ensure the best possible web experience for OKRP's visitors.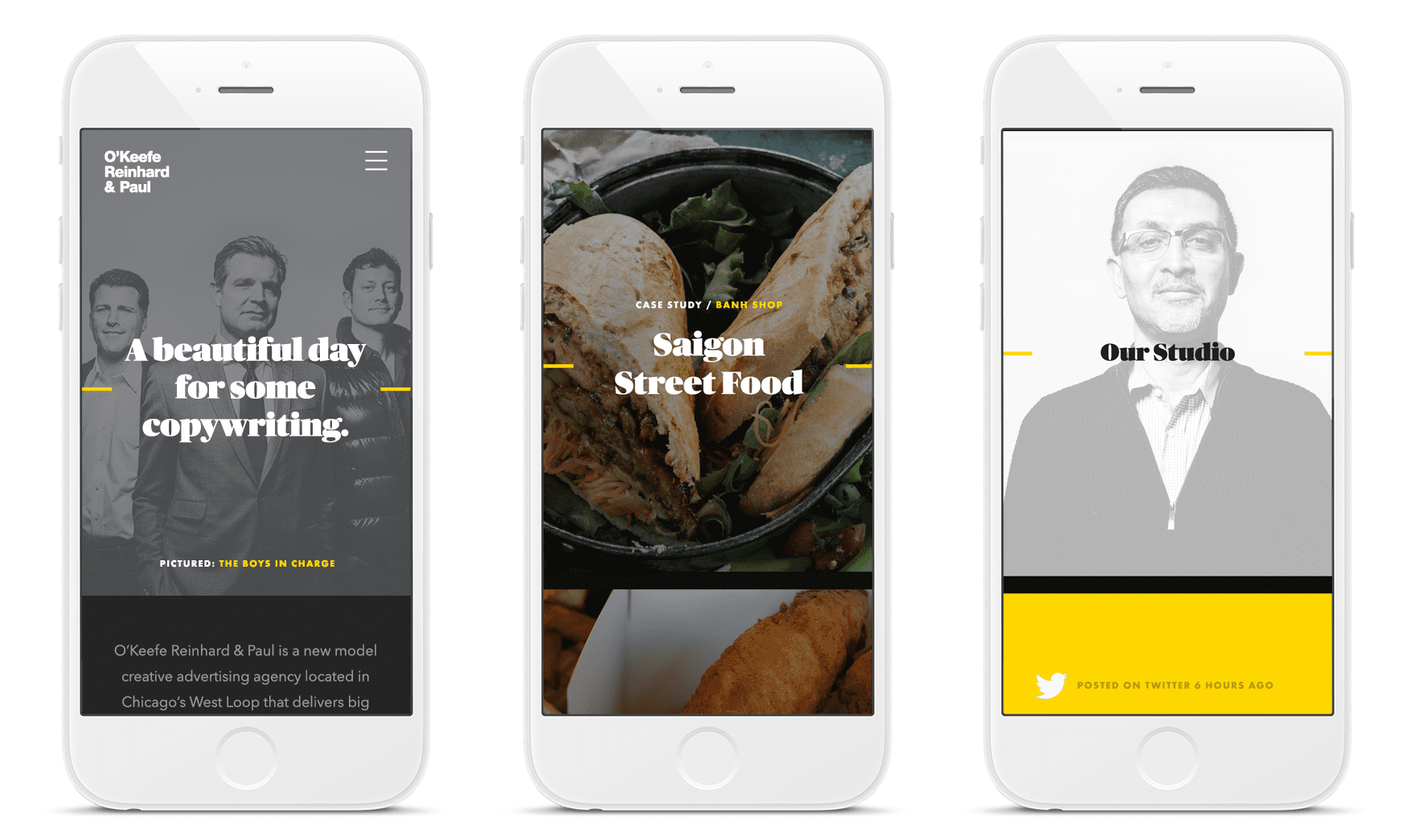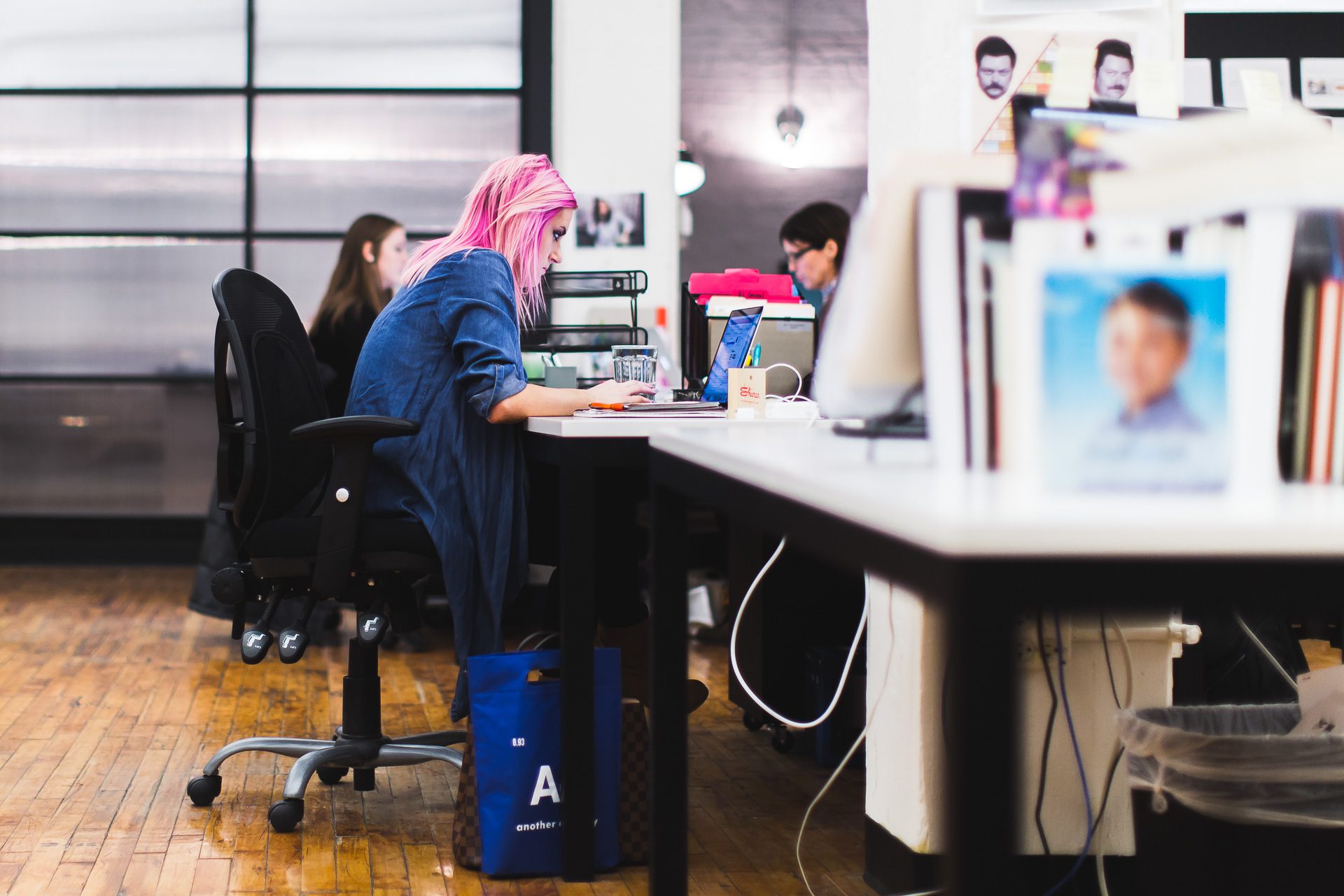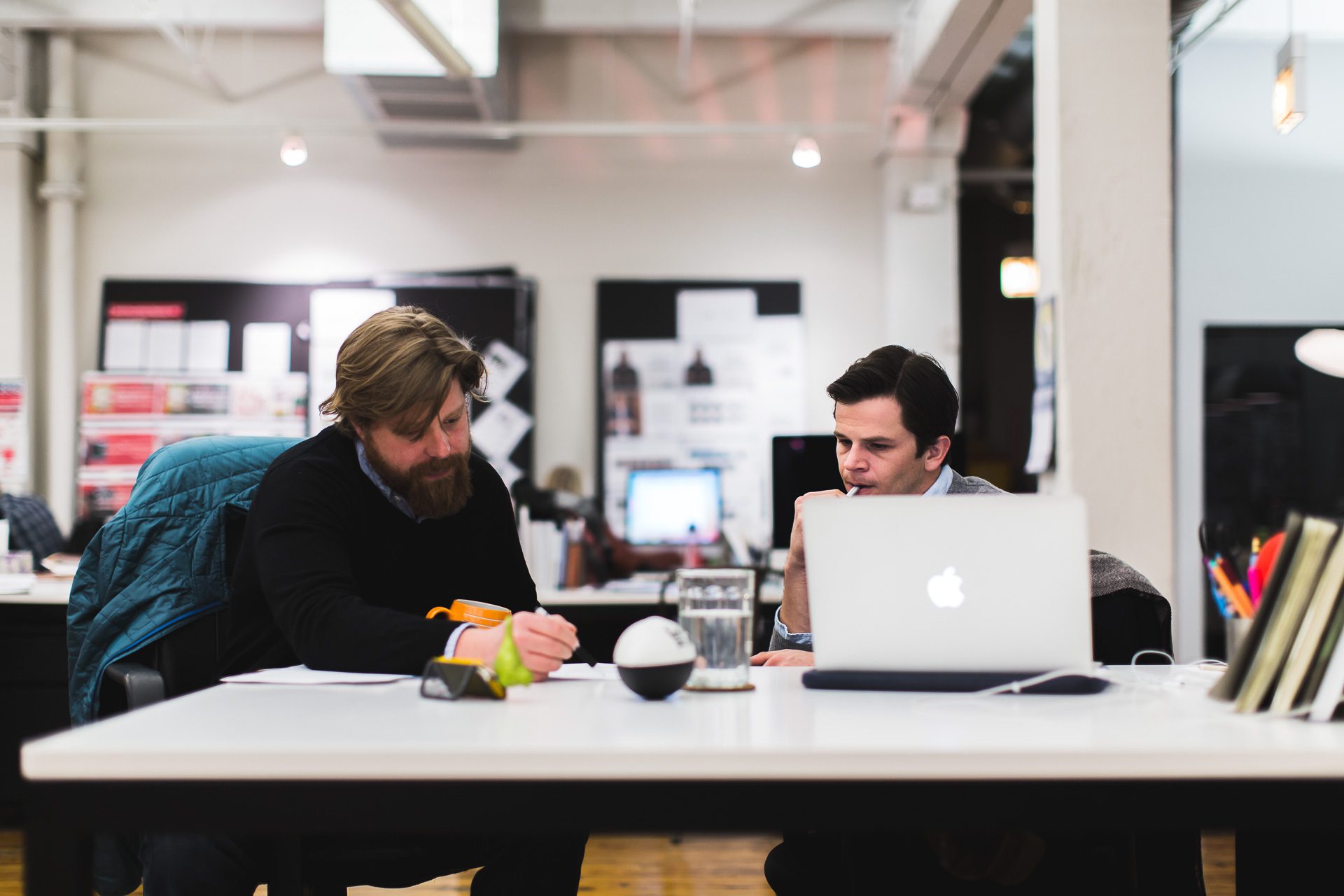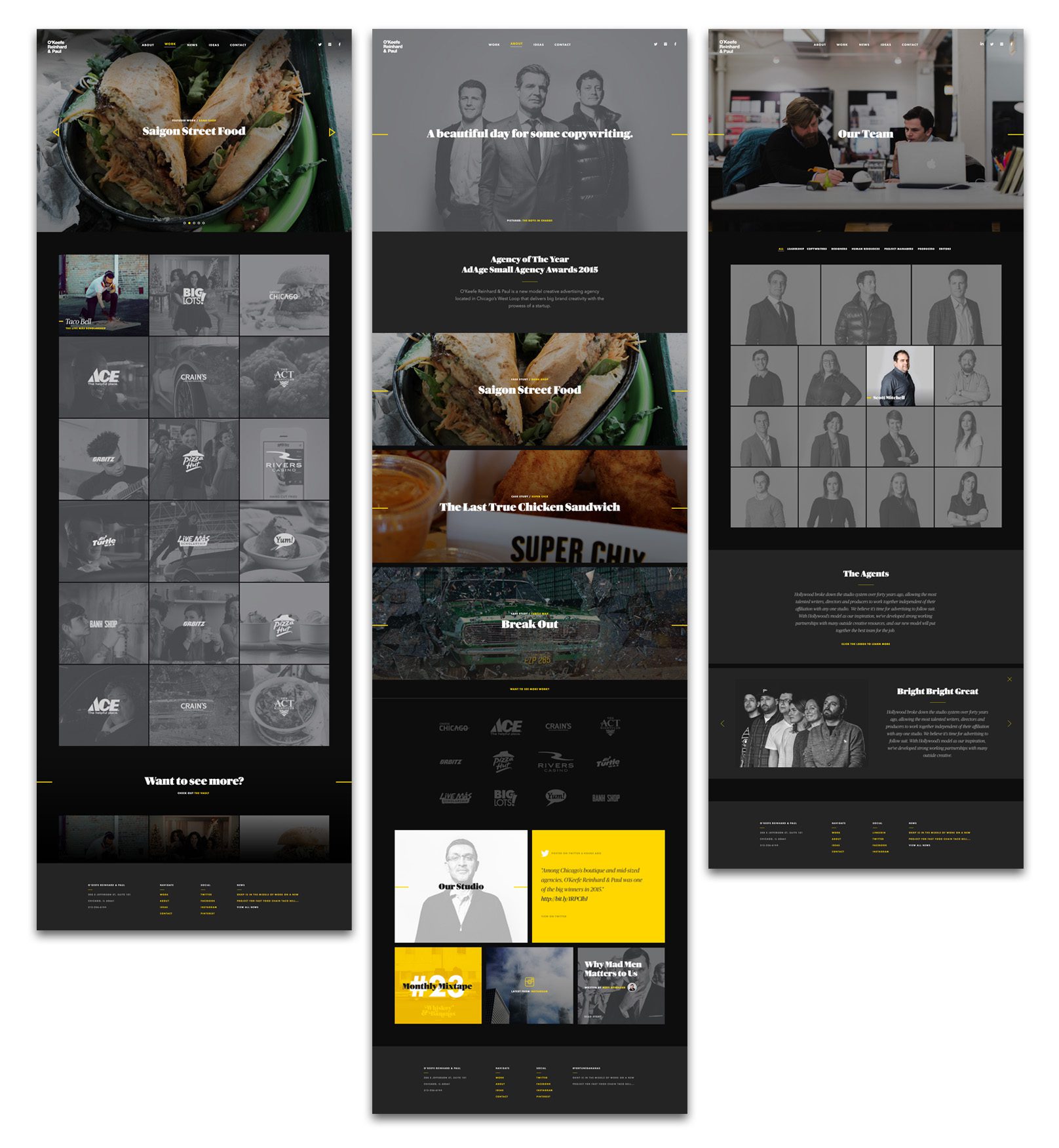 The highest compliment I can give a creative partner is that they don't just play back what we ask for, but inspire us with what we asked for in a form we couldn't conceive in our wildest dreams. That's Bright Bright Great.
They get us, understand our brand, and as far as the all important digital identity is concerned, helped create us from the ground up. They were with us in the beginning, and as we grew up and evolved they delivered a remarkable 2.0 update that elevated our brand without losing our original startup soul. Tom O'Keefe, Chief Executive Officer