Bright Bright Great is excited to continue work with Black Spectacles, an online learning platform for architecture & design.
Black Spectacles was actually one of Bright Bright Great's first clients in 2007. (View our original branding and design work for Black Spectacles here.) Our team originally focused on branding and initial art direction and are excited to continue to work with the Black Spectacles team, to revamp the design, improve UX (user experience) and usability.
Black Spectacles not only offers educational content produced in-house, but also partners with the American Institute of Architects, architects, and the best design firms in the world to create ARE® practice testing software and tutorials.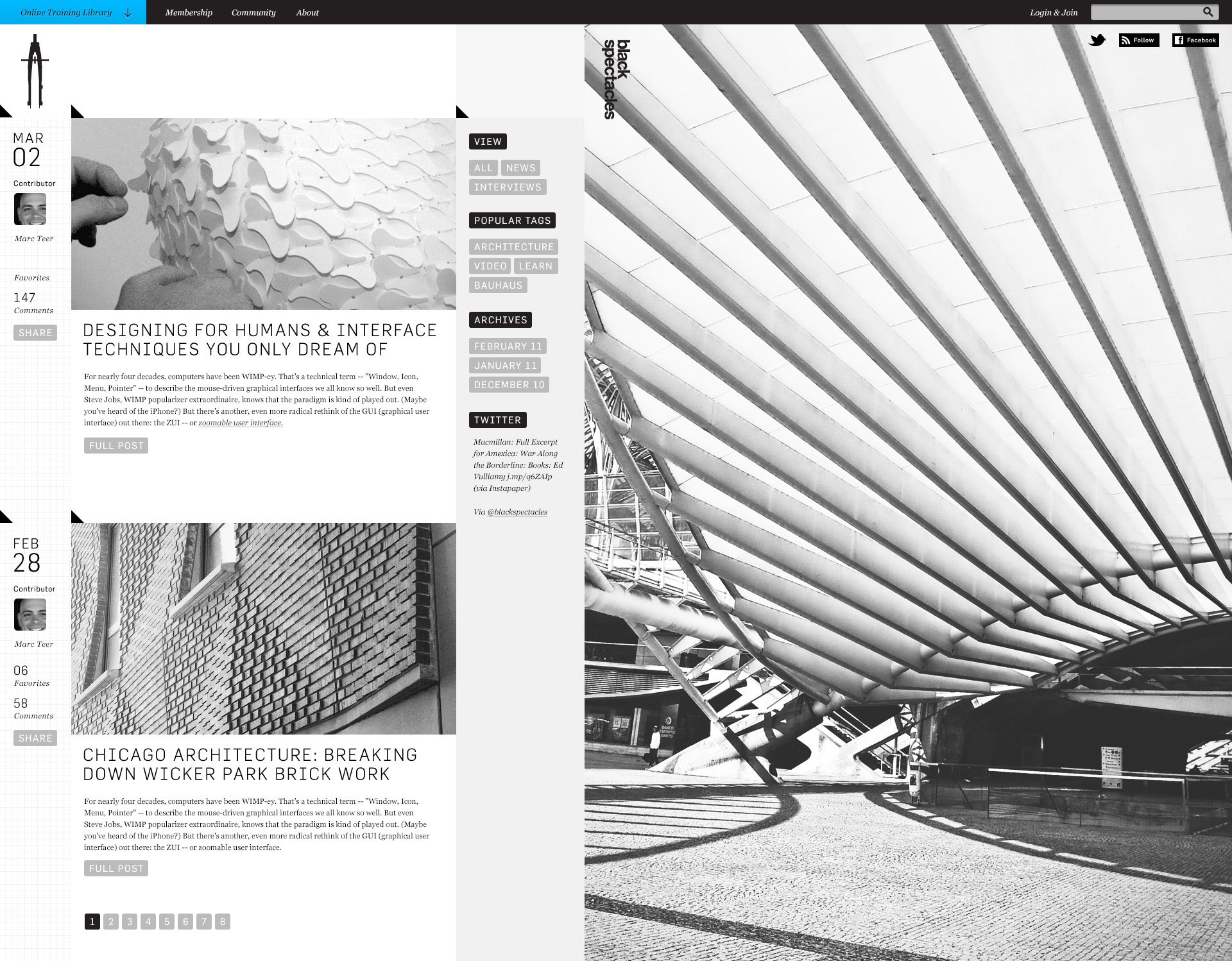 "Great design gives you instant credibility. We hear all the time how beautiful our site is, and I can usually tell that whomever says it, thinks we are a few notches bigger, a few notches more profitable and a few notches more successful, because we have a killer site & brand."

Marc Teer – CEO and Founder, Black Spectacles