Bright Bright Great had the pleasure of collaborating with X Co., a community for the constantly curious to create a digital journey that's all about exploring unprecedented experiences, fostering communities, and building relationships through shared connection.
Deliverables:
User Experience Research (UXR), User Experience Design (UXD), Digital Strategy, Mobile App Design, Website Design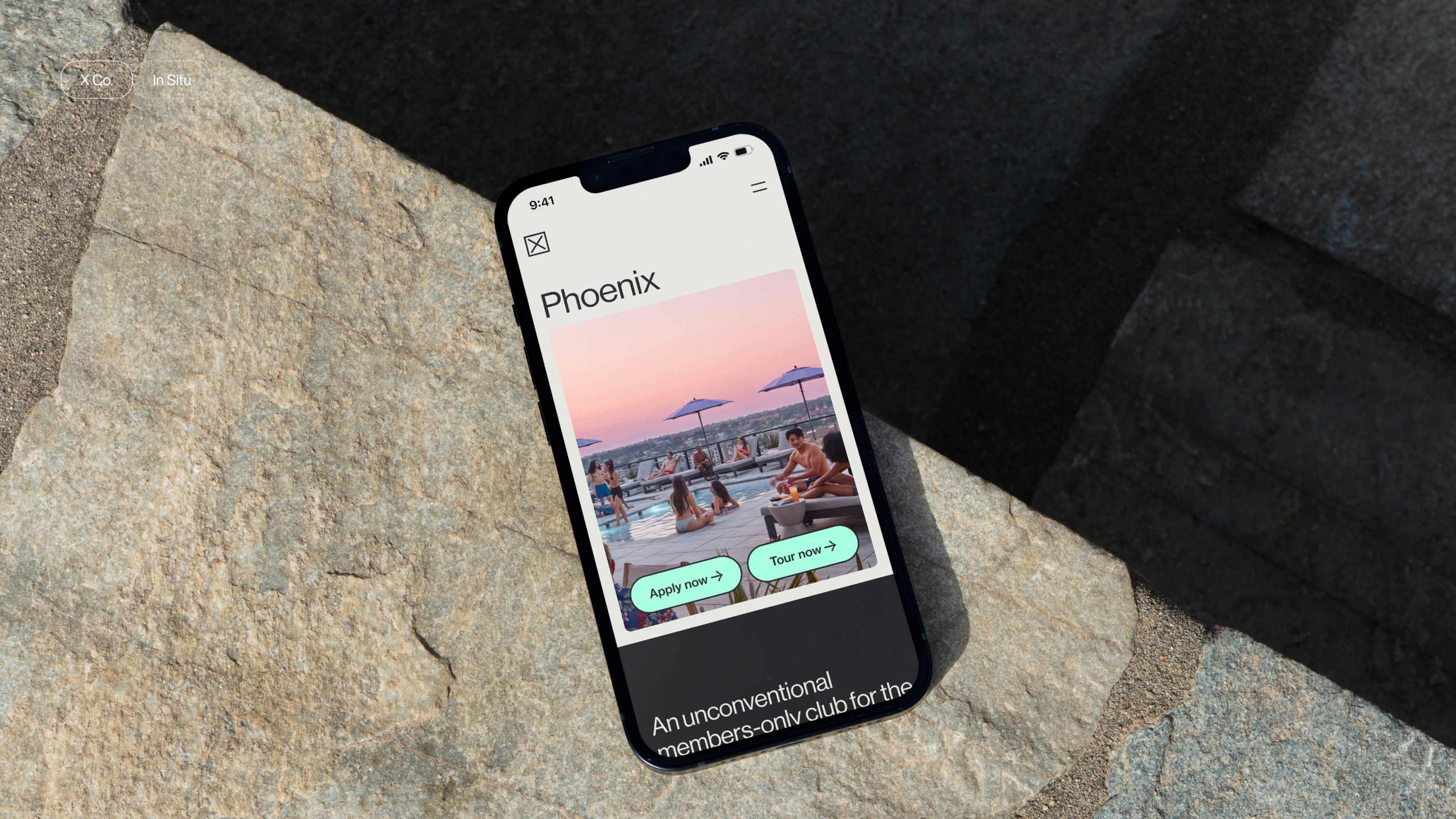 About X Co.:
The X Company is the real estate development and operations team behind X Co. — the first and largest branded network of member clubs and private residences in the country. The X Co. is currently active in six markets, with 5,000 beds in the current portfolio and over $1B in construction activity. X Co. is unique in that it is fully integrated—able to acquire, design, build, and operate its real estate assets, as well as manage its growing member network and brand.
From the start of the project, BBG was aware that X Co. is not only rapidly expanding, but introducing new means of connection at their exclusive X Co. locations across the United States.
Working with X Co. was an incredible opportunity to pair highest level digital experience with highest level architectural and lifestyle experience.

Jason Schwartz, Creative Director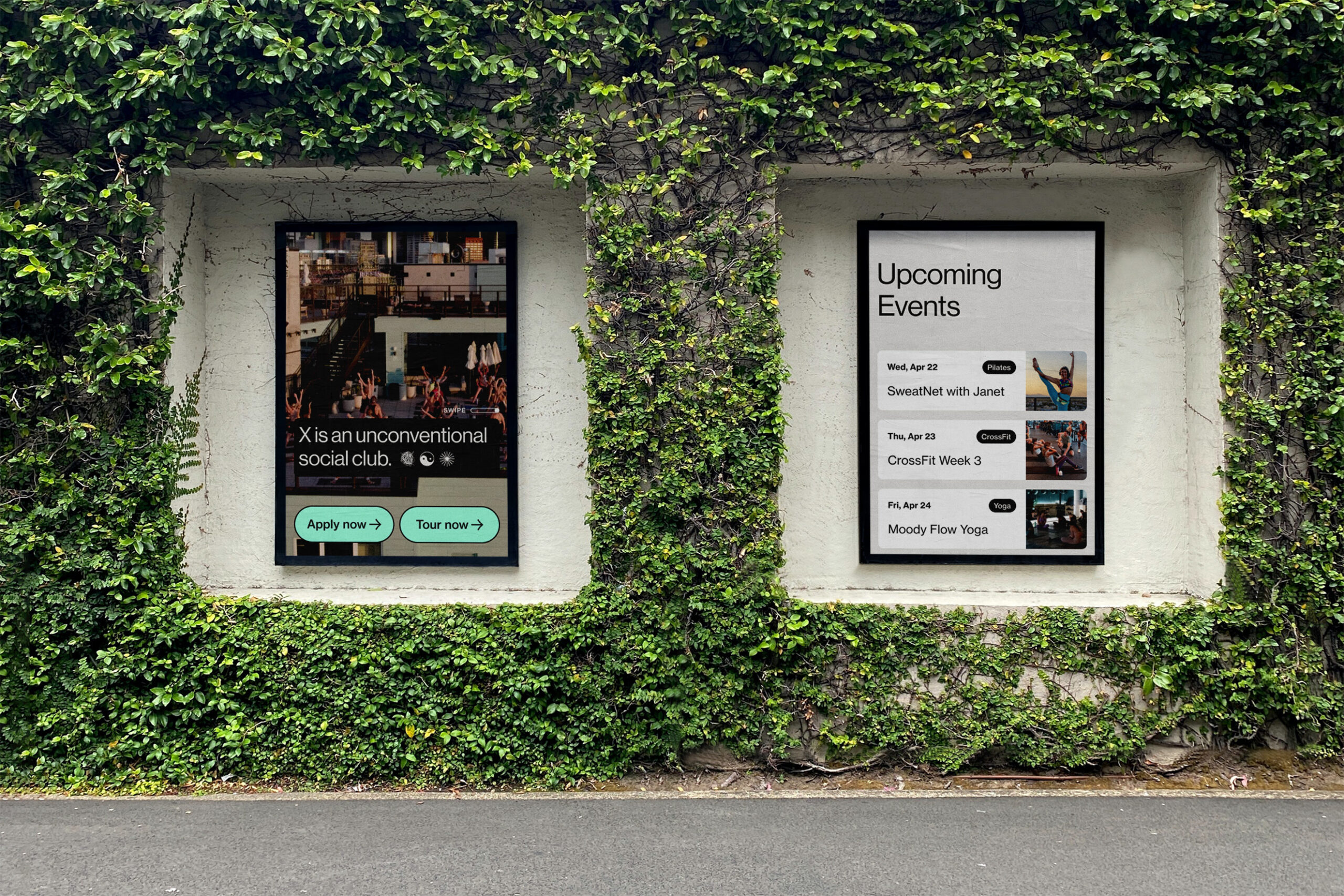 The Design Process:
BBG had the ability to introduce new methodology for searching X Co. properties, as well as digging deeper into amenities at a top-level to get interested users to education as quickly as possible.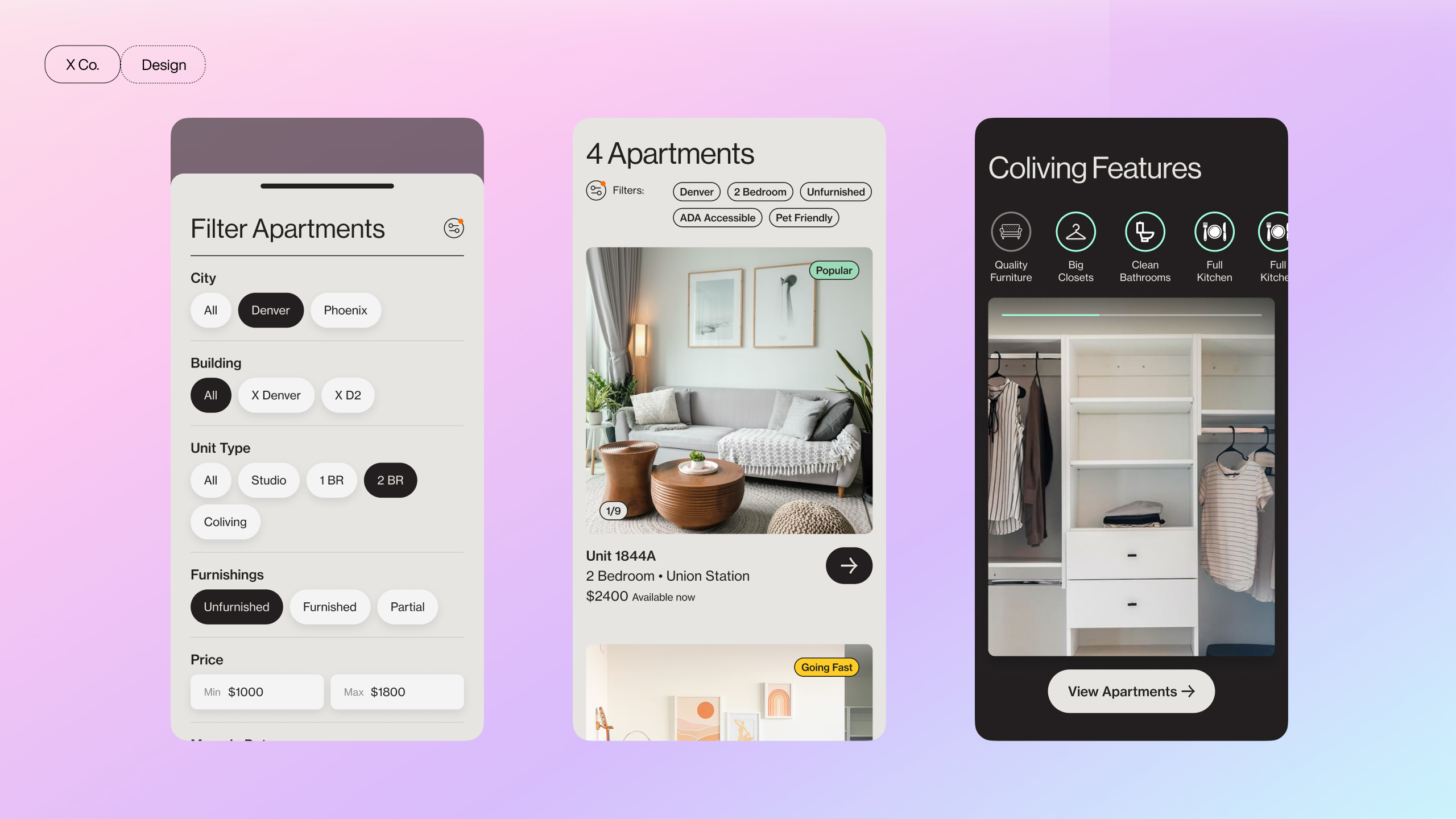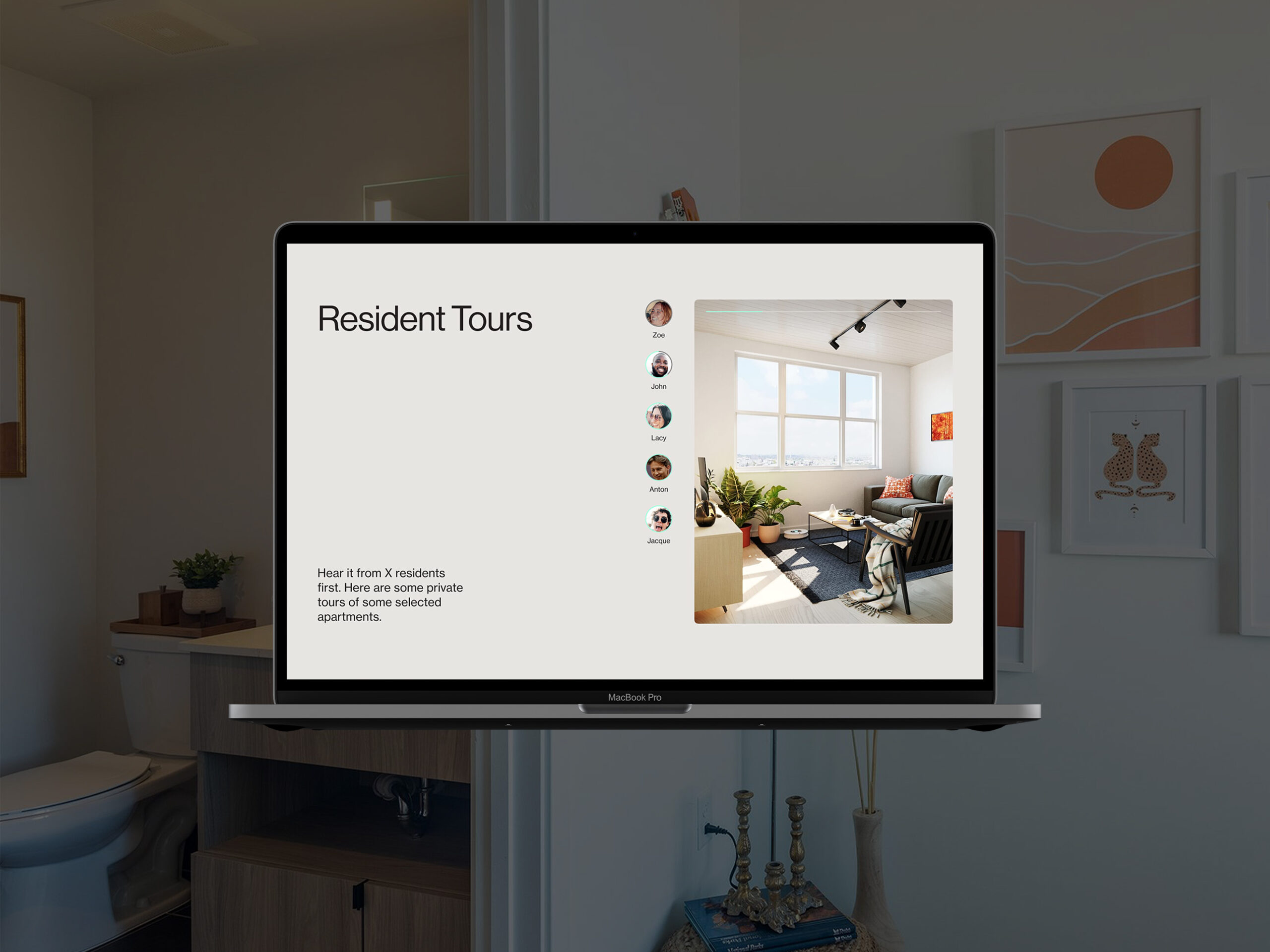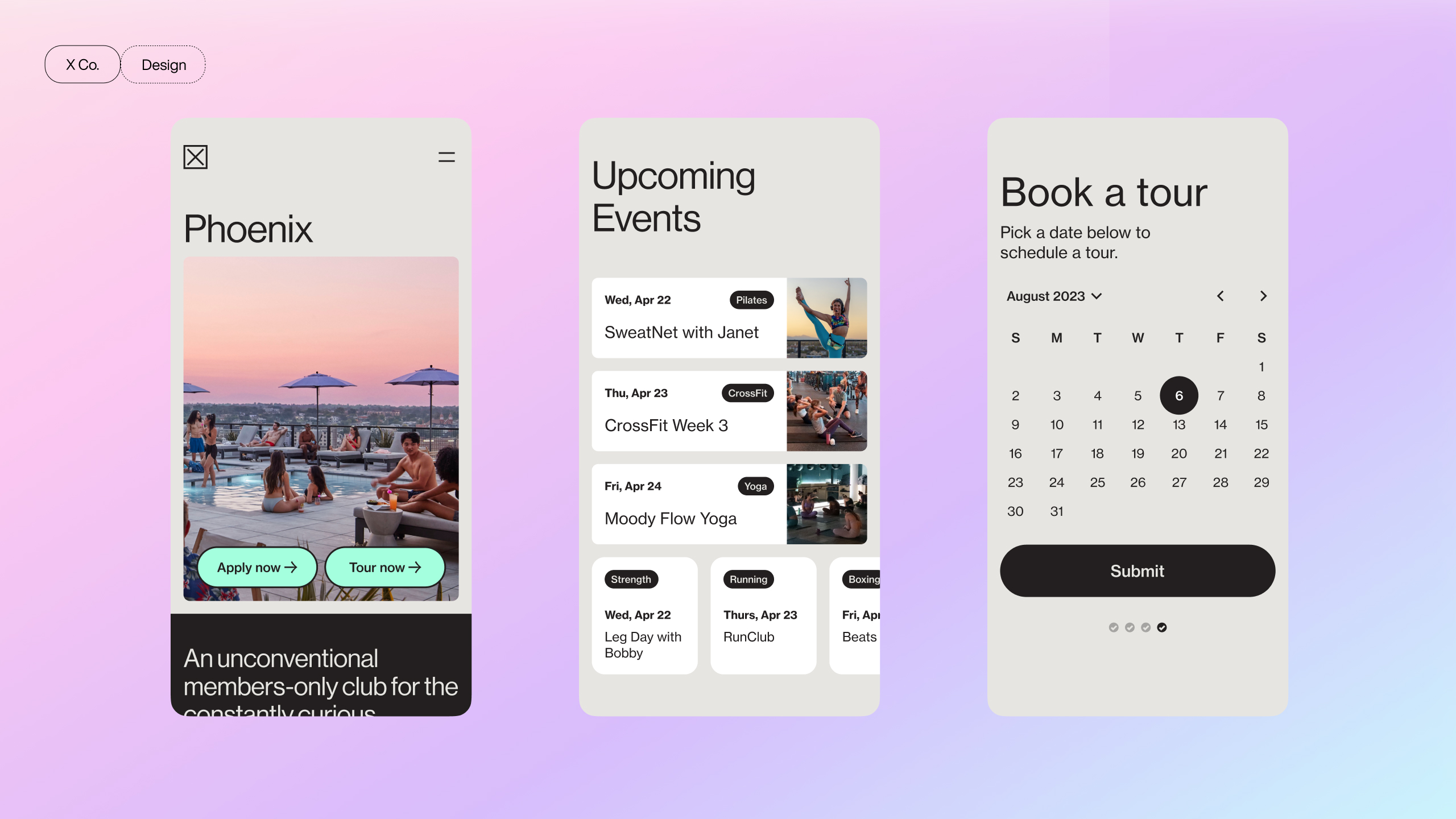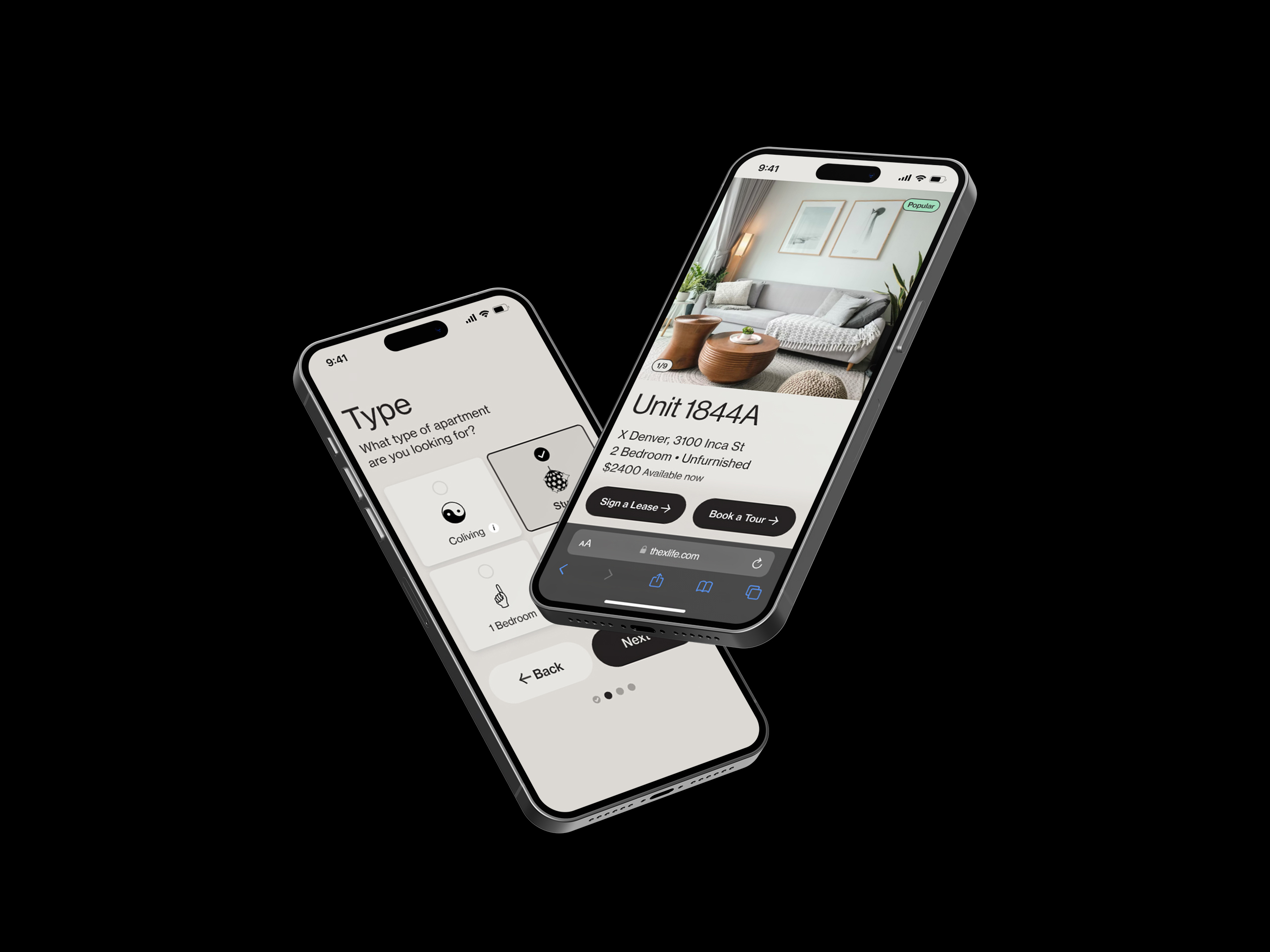 The BBG Team
Matt Riley, Art Director and Designer
Zach Miller, Art Director and Designer
Lyndsey Middendorf, Project Manager