Bright Bright Great is thrilled to introduce the new website for Assistance League of Los Angeles.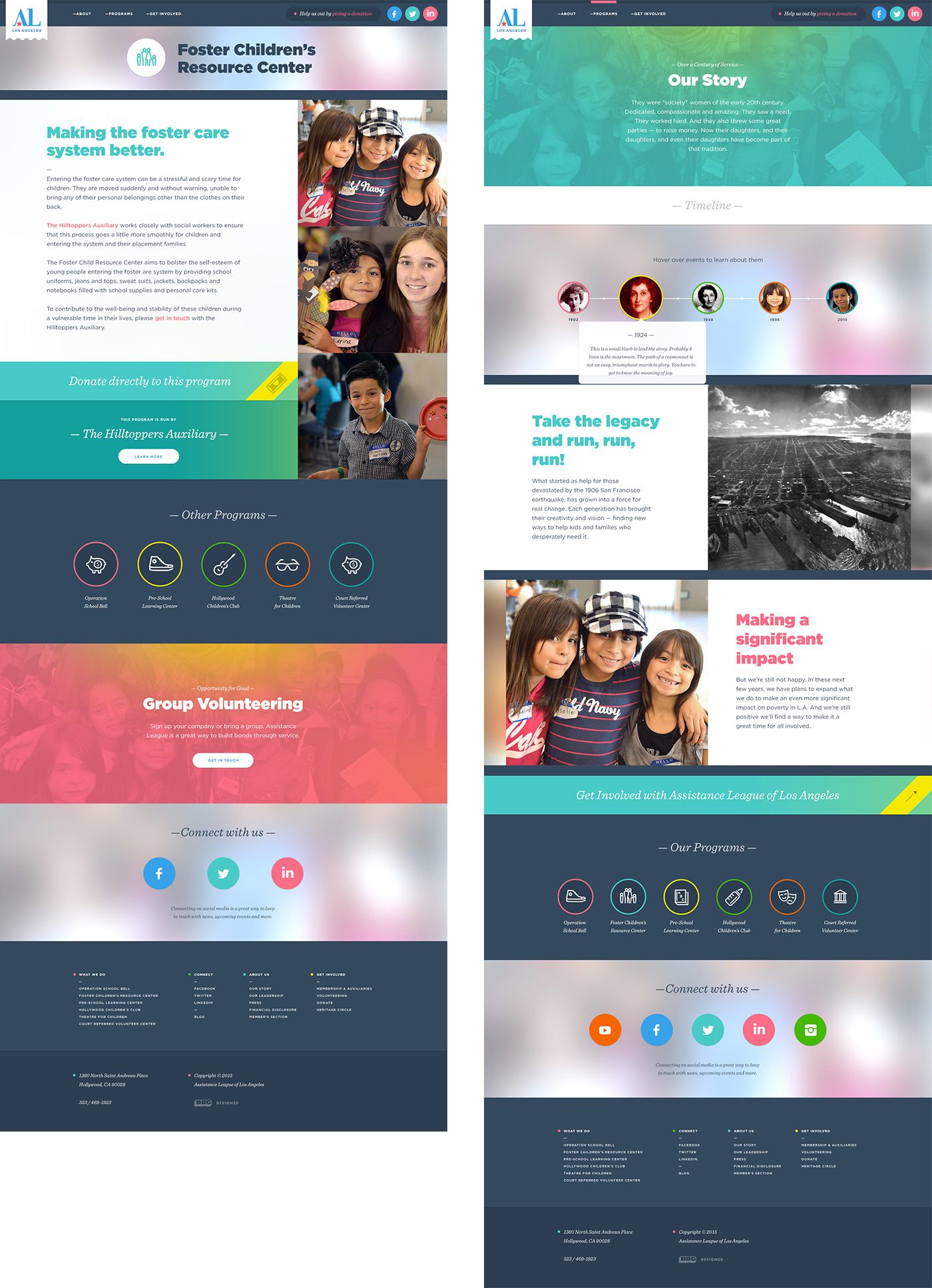 Assistance League is a non-profit women's organization that been serving underprivileged children and their families in Los Angeles for almost 100 years. It's always an honor when we get to work with organizations that are working to make the world a better place.
The wonderful team at Assistance League could not have been more enjoyable to work with. In creating a new site that makes donations and membership processing easier on their team and makes news and events easier to share and discuss.
We worked hard to create a site for Assistance League of Los Angeles that not only provides a new look, but reinforces and improves the sense of community for all the women who give their time to the League's activities.
Art direction
Responsive viewports (for mobile & tablet)
Palette exploration
Front-end development
Back-end development
Hosting