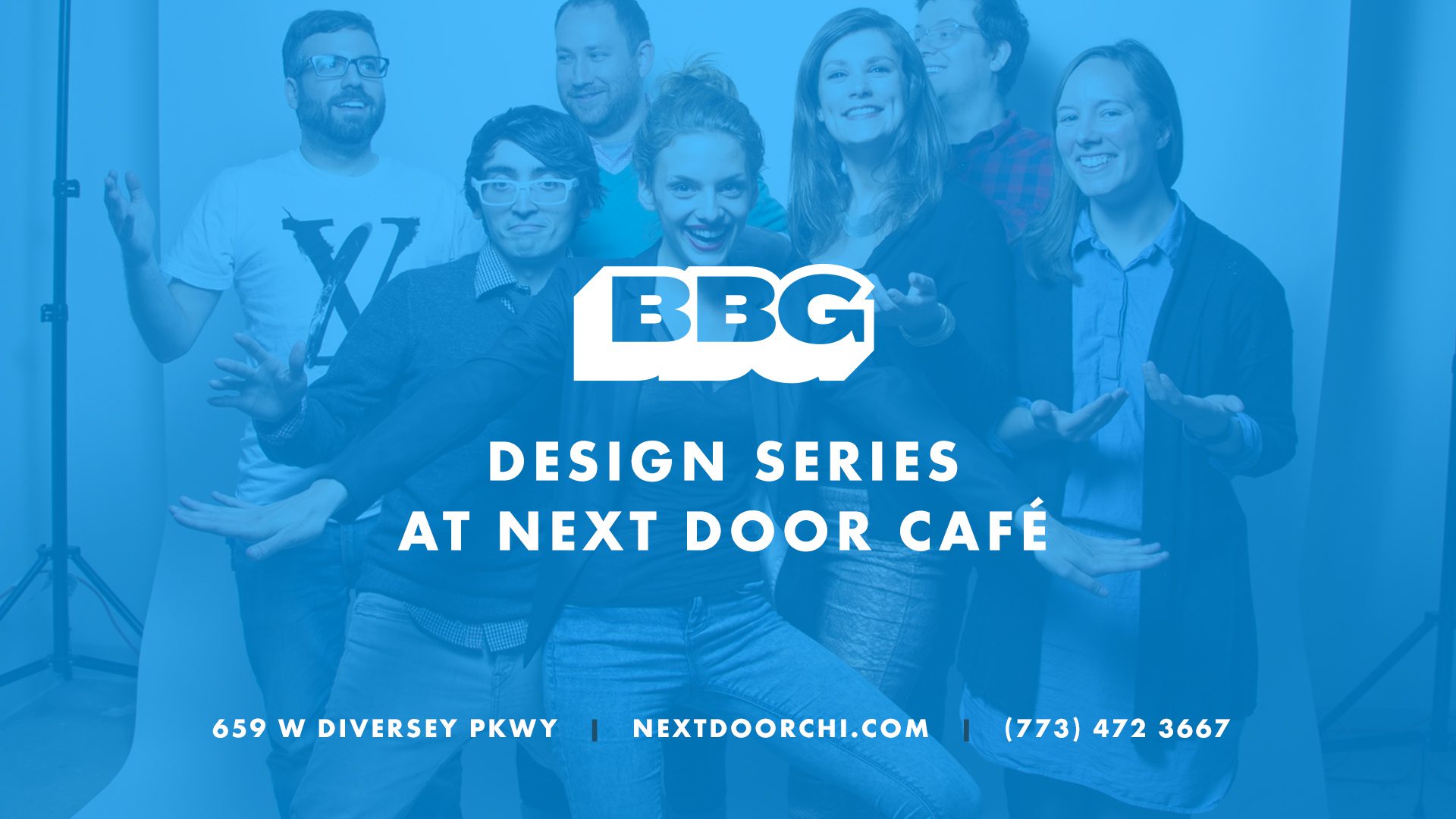 We are thrilled to announce the start of our BBG Design Series partnership with Next Door Café® this June, with continuing classes through the Fall. The BBG Design Series will be a 5-part discussion centered on answering important questions for both creatives and the businesses who hire them. Space is limited so sign up for our first session while you can: What Can Design Do For You? Monday June 23rd, 6:30-7:30 PM Presented with Next Door Café® (659 W Diversey)
While future dates are tentative, other classes will include:
July 22nd – 6:30 pm Us WITH Them: How Creatives & Business Owners Can Work Better Together August 25th – 6:30 pm The Elements of Style: How Aesthetic Choices Influence Brand Perception September 23rd – 6:30 pm The Goldilocks Effect: How Do I Find The Right Creative Partner?" October 21st – 6:30 pm The Secret Handshake Accounting for Creatives & Freelancers.