Welcome to the new BBG website!
After many many many overdue years with our previous site, we knew it was time to bring some priority functionality to the site as well as share our current story.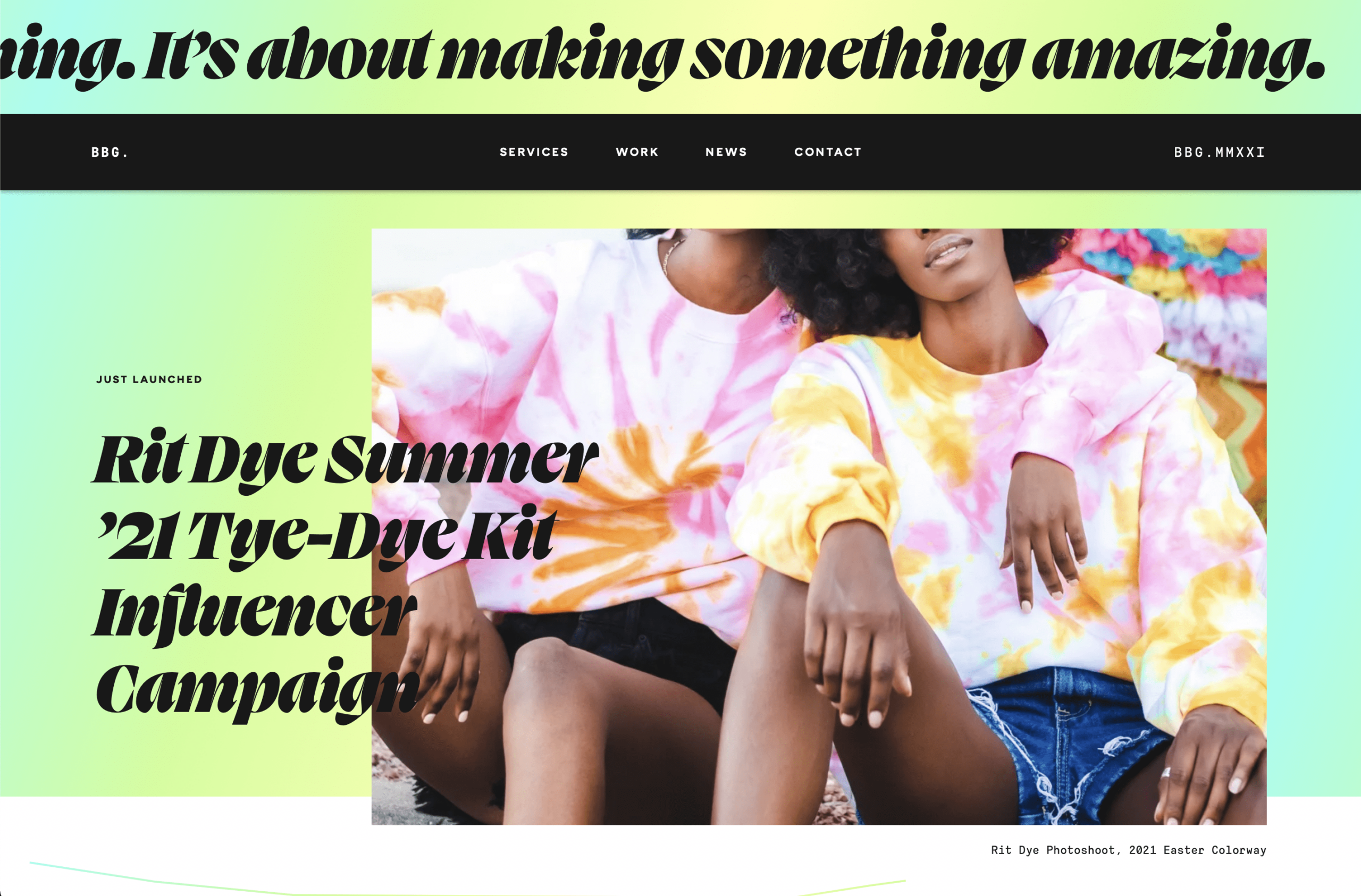 What's New?
Work Case Studies
Work Case Studies have been added. With a busy 10+ years, we stopped making these critical pages since we were super busy. 2021 seems like a good time to bring them back. Although they are ALL currently set to private, expect to see these shortly.
Work Categories
We've also added possibly our most requested functionality, the ability to filter our featured Work by Categories.
Shhhhh
One of the things that is critical to BBG is maintaining the security of our clients. Although everyone's immediate gut reaction is to email sensitive information, we prefer people NOT do this, so we created a private and self-destructive share that keeps user names and passwords out of our email inboxes, as well as out of our clients outboxes. Email is compromised as much as everything else, so why not self-destruct the critical info and not leave it hanging out there on the Internet.
A Renewed Commitment to the Business Value of Design
We wrote a concise message about this. It's worth checking out.
A New Kick-Ass CRJ 404 Page
As big fans of Carly Rae Jepsen, we thought 2021 CRJ Energy was critical. (We probably spent more time on this than we should have, but really getting the hearts just right was important.) Play with the hearts, it's fun and mildly addicting.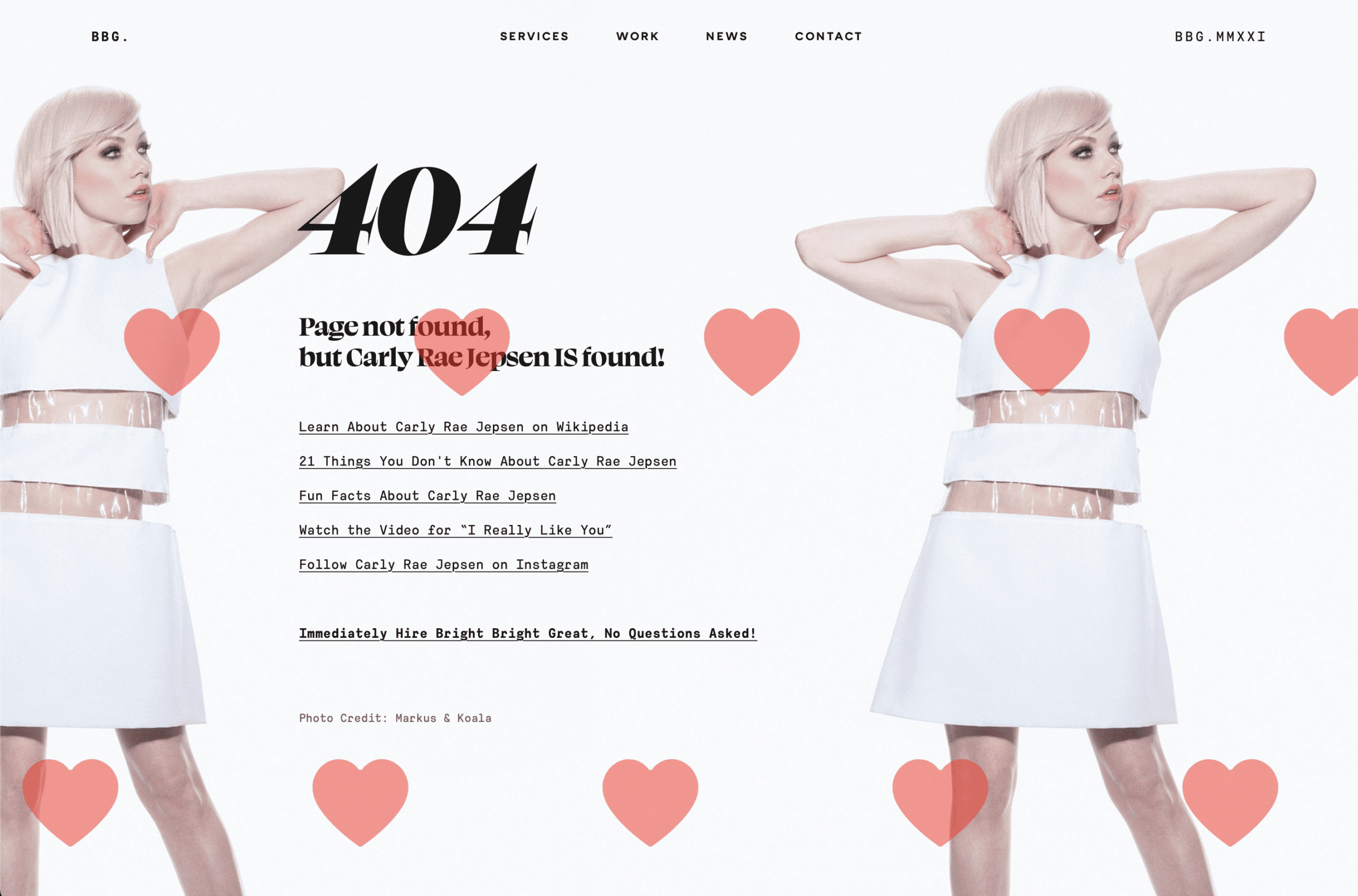 As we continue to dig out from Covid, expect to see new sections with Events, Open Studio Tours, plus additional ways to connect with our team both virtually and in-person.