The Secret Handshake conference makes its way to Art Directors Club in Manhattan, NY next week (Oct 2 & 3) and the team here at BBG is anxiously awaiting our trip out to the East Coast to once again meet with talented industry professionals and aspiring designers from all over the country.
Tickets are still available for professionals and students and includes a free three month premium membership on Skillshare among a ton of other perks.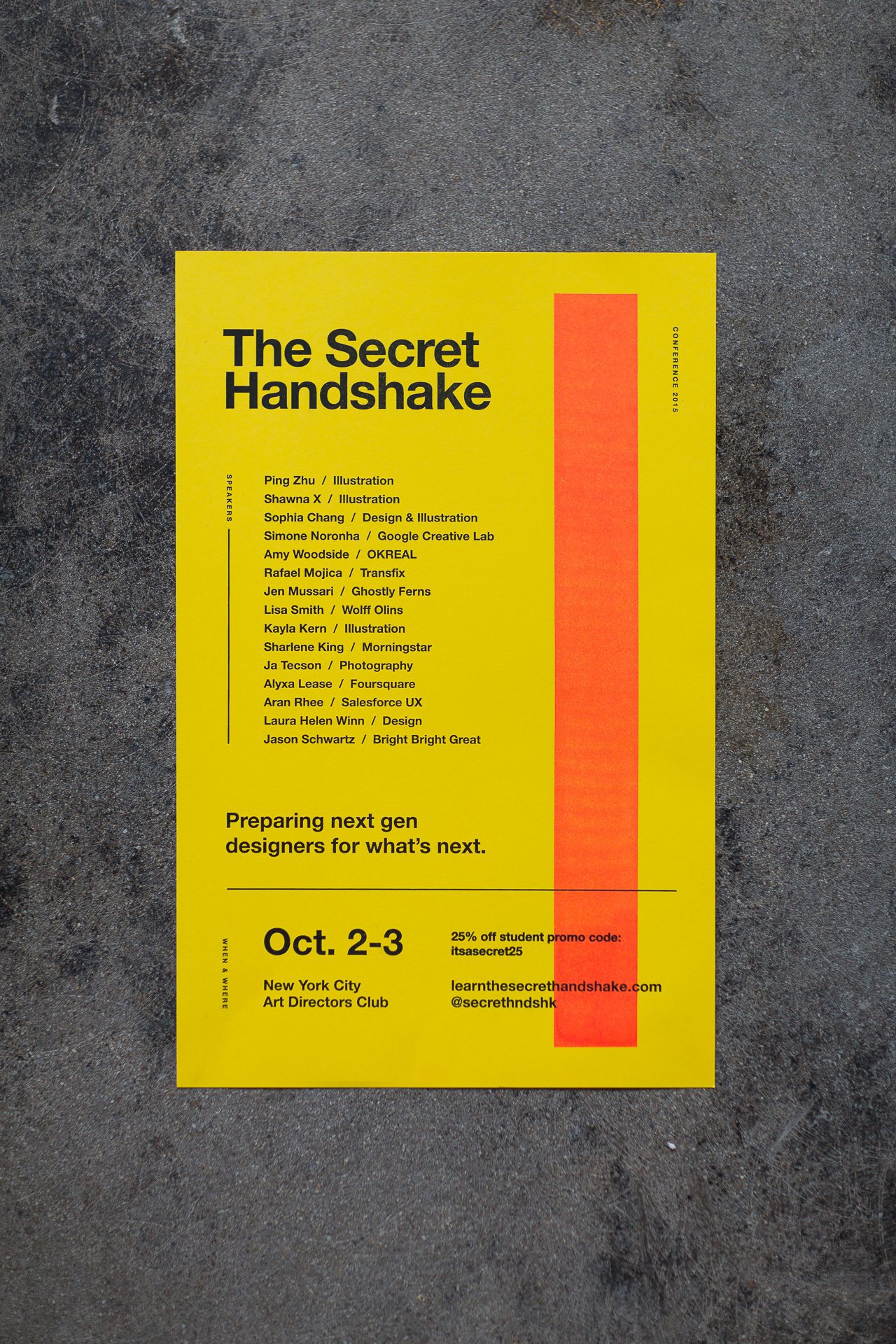 The Secret Handshake has previously put on hugely successful conferences in San Francisco at Adobe and in Chicago at Morningstar and we know this year's event in New York will be no different. The stellar line up of speakers includes designers, illustrators, animators, entrepreneurs, and HR professionals:
BBG is incredibly proud to be involved with such a valuable event for young and aspiring professionals across the creative community. We can't wait to see those of you who are attending in New York and share insight, inspiration, and ideas.