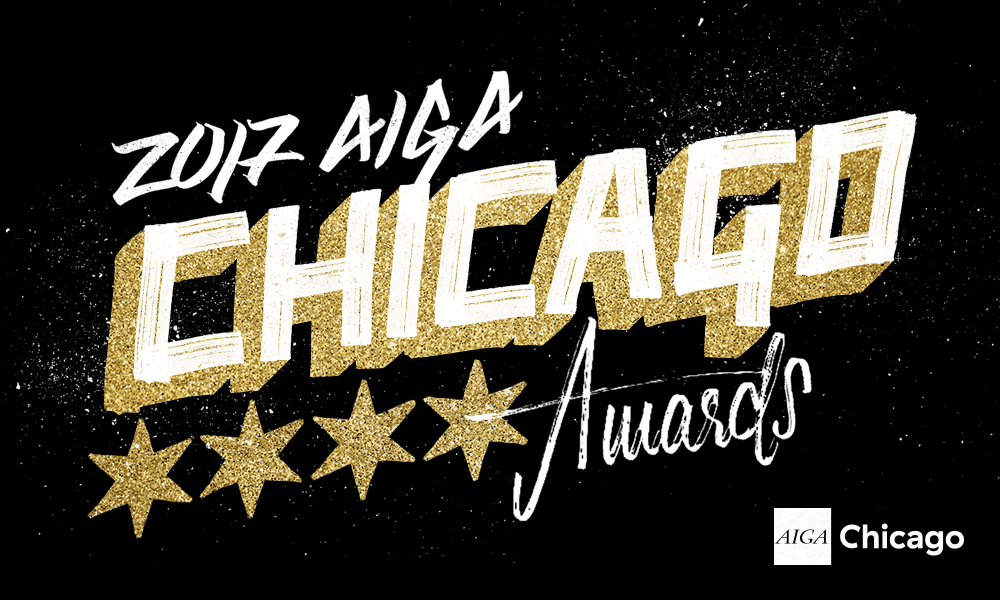 Congratulations are in order for Bright Bright Great Art Director Alex Sheyn, for being awarded AIGA Chicago's Emerging Designer of the Year Award 2017.
AIGA Chicago's Biggest Night On April 13th, we'll gather at Loft on Lake to honor this year's recipients of the 2017 AIGA Chicago Awards an unparalleled group of talent that has enhanced the profession, impact and culture of design in Chicago.
We're recognizing designers, companies, and organizations whose work strives to unite all ages, disciplines, races, income, genders, and perspectives in the design community, reduce violence in Chicago, and bolster K-12 design education. Get more event details and RSVP here to join us for an evening of drinks, light bites, and celebratory cheers. We'll be dressed in our best cocktail attire and hope you will be too.
And now, the winners you've been waiting for…
Congratulations to our outstanding recipients who raise the standards for Chicago design.