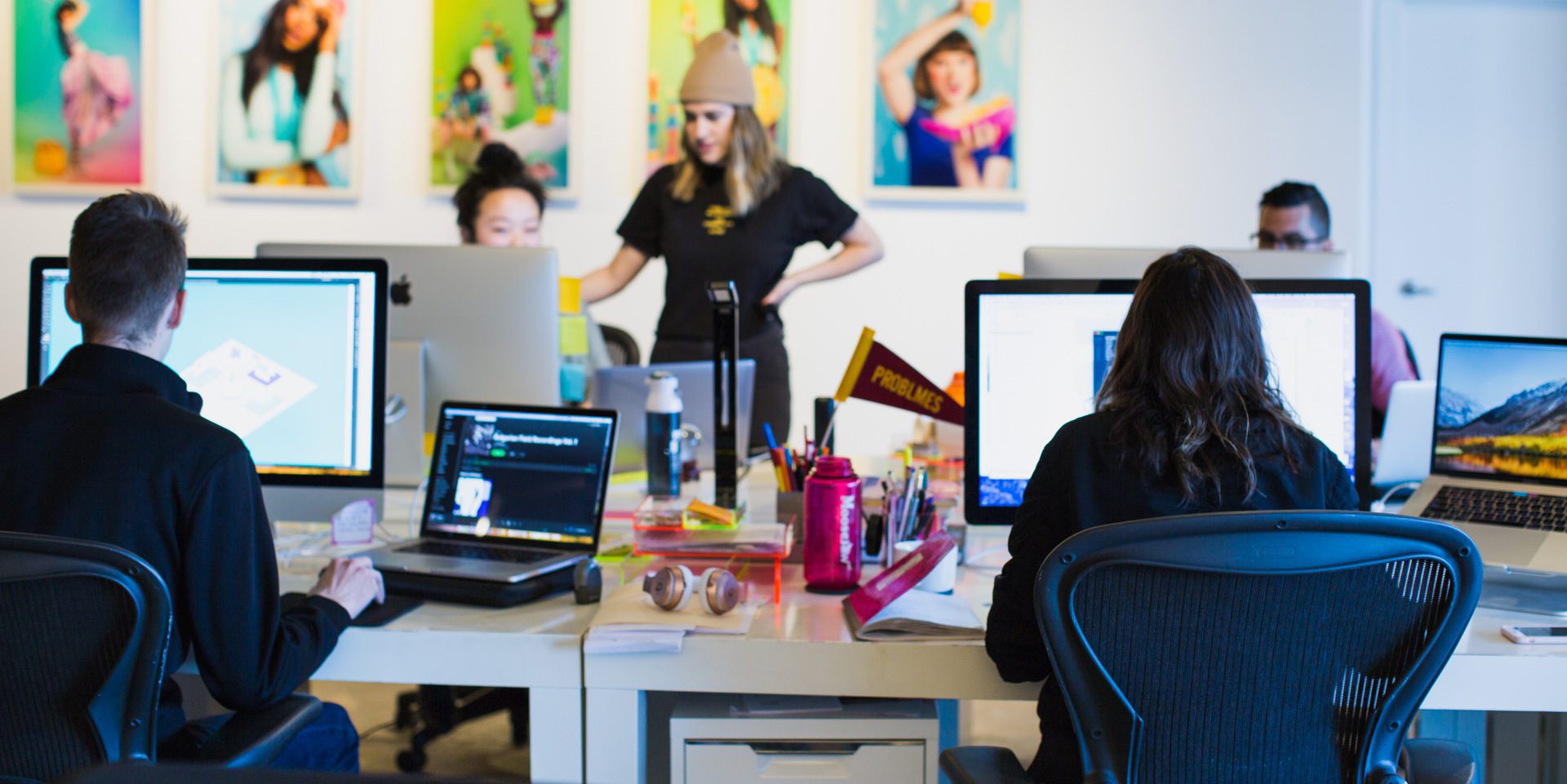 About the Role:
We are looking for a passionate, multidisciplinary designer to join our design team. When it comes to creative output, nothing is off the table. You'll create enjoyable digital experiences, beautiful user interfaces, stunning brand identity systems, art directed photoshoots, and more.
Along the way, you will develop and hone your skillset in a supportive environment. We're looking for designers who can drive a project from initial concept to launch, while also collaborating with other designers, developers, copywriters, and clients.
The ideal designer understands the bigger problems design needs to solve, and can adeptly deliver the right solution. Designers should be able to demonstrate a variety of creative styles, with proven experience and examples from past work.
What should excite you about Bright Bright Great
Directly collaborating with clients throughout the project lifecycle, including presenting and pitching work
Contribution to all parts of the design process, including ideation, art direction, production, and launch
Designing cutting-edge, responsive digital experiences while considering the technological and physical constraints of the users, as well as business goals
Creating and implementing brand identity systems
Flexing your creative skills across different styles and mediums
A design-driven culture with an emphasis on partnership
What excites us about you
You've designed beautiful, effective, and accessible digital experiences
Your experience in building and working within successful brand systems
Your attention to detail is complemented with deep critical thinking
Your ability to manage time across multiple projects
You have years of experience at a creative agency, technology company, or similar organization
You're a pro at all the standard tools– Adobe, Sketch, InVision, etc
Skills that help you stand out
Experience working alongside web developers
Experience building web experiences with tools like WordPress or Webflow
Motion design and video experience
Studio photography skills
Illustration skills
Life at Bright Bright Great
We offer a competitive salary and benefits package, including:
Comprehensive medical, dental, and vision coverage
401K savings plan
Paid time off
Company life insurance plan
Short term disability insurance
We're a tight-knit, diverse team that enjoys working together. We do not discriminate on the basis of religion, race, color, national origin, gender identity, sexual orientation, age, marital status, veteran status, or disability status.  
How To Apply
To apply, please send the following to careers@brightbrightgreat.com:
Your portfolio URL
Your resume
A brief introduction to yourself