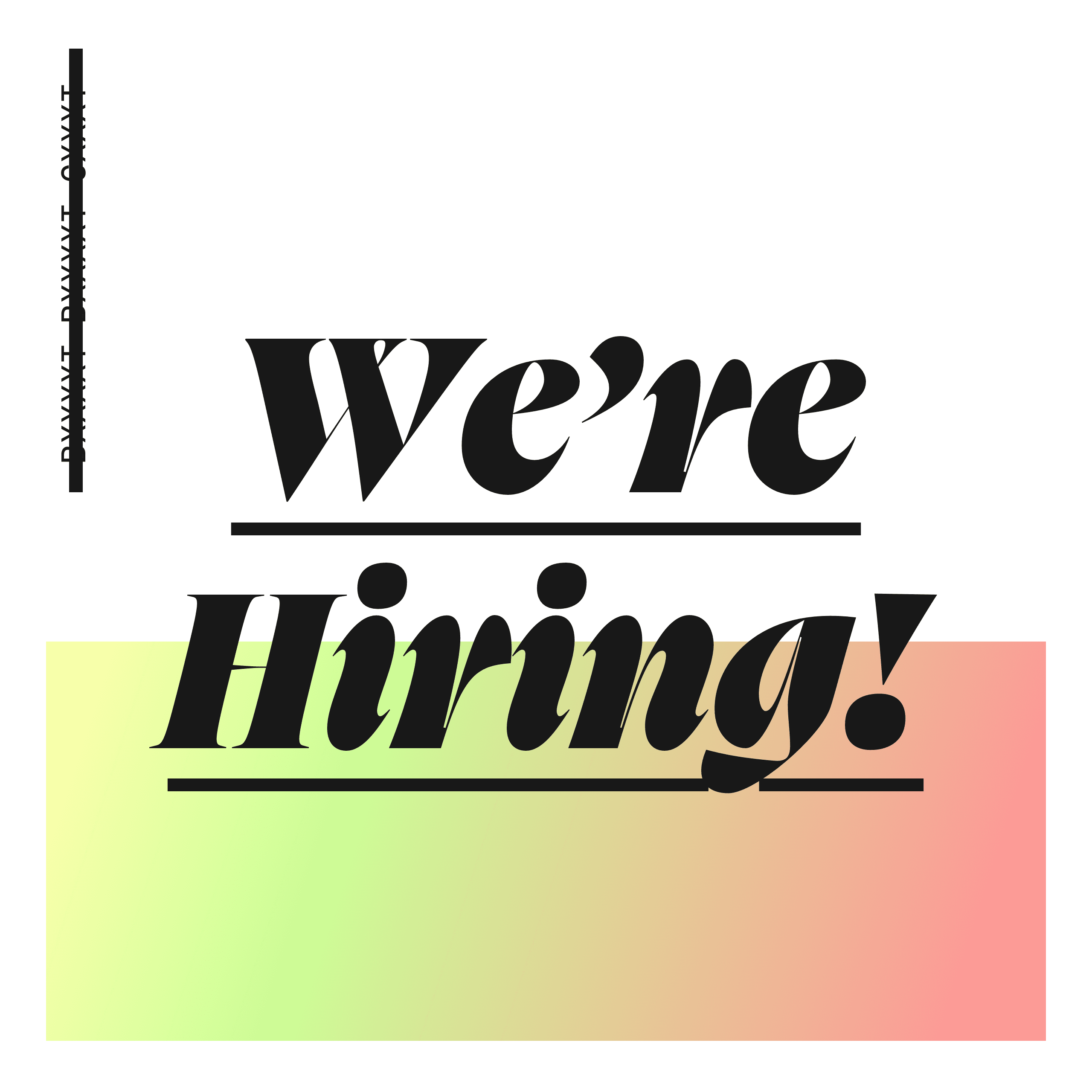 Full Time Chicago, IL, Remote Bright Bright Great is hiring a Mid-Level, to Senior Project Manager. As BBG is a fully remote team, this position is open to Chicago-based as well as all similar time-zones.
Senior Project Manager
Reports to Account Manager and Agency Director, collaborates with the entire BBG team. Bright Bright Great is a Chicago-based digital design studio with over 13 years of experience creating unique interactive digital experiences that align technology and usability with goals.
If you're interested in joining a team of extremely passionate and talented individuals, we'd love to hear from you! BBG's Project Management is assertive and proactive in nature paired with organization, communication and a strong commitment to building relationships — both internally and externally — is the backbone to our account staff.
With tenure in this role, a senior project manager supports the entire team in multiple facets and works hard to merge tactical support with a strategic process vision. Recaps, project follow-ups and client updates are the primary focus of this role while supporting the Account Manager in an effort to lead the client.
This detail-critical team member — whose constant follow-ups and check-ins keep the project moving — ensures a project is completed in budget and on time. A team mindset and incredible attention to detail is critical.
Job Responsibilities
Responsibilities may include, but are not limited to:
Project workflow management from kick-off through execution (Asana)
Experience collaborating and managing remote team members
Experience collaborating with external contractors in various capacities
Collaboration with Design and Development teams for scheduling, and resource needs
Communicate updates, requests and blockers to clients daily
Setup and lead client update calls
Support Account team with estimate, brief, internal project setup and timeline generation
Proactively manage systems: data inputs, project tracking, server, etc.
Backfill Account Manager while away; attentive to workflow of project
Request client assets for all projects and organize on server
Implement streamlined process improvements, as you see fit
Build and maintain meaningful relationships with clients and colleagues
Exercise your collaborative spirit, every day: "Fight like you're right, listen like you're wrong."
Skills Required
Bachelor's degree in project management, marketing, or similar
Minimum 5 years of experience in a PM role within an agency (including digital/technology)
Excellent communication skills (phone, email, text and traditional letter writing)
Effective time management: ability to manage multiple assignments at once
A well-rounded knowledge of the design process from Research & Strategy, Development Handoff through launch
Highly organized
Excellent listener
Committed to excellence
Strong understanding of Microsoft Office, Apple iWork, Google Drive and Docs and a Apple OS environment
Strong desire and drive to do what it takes to be successful
How To Apply
Please send a cover letter and resume to: careers@brightbrightgreat.com.
* BBG is an equal opportunity employer and encourages BIPOC applicants to apply. No recruiters.