Bright Bright Great is delighted to welcome our new Art Director/Designer, Mackenzie Freemire, to the team. Mack will be assisting with Art Direction.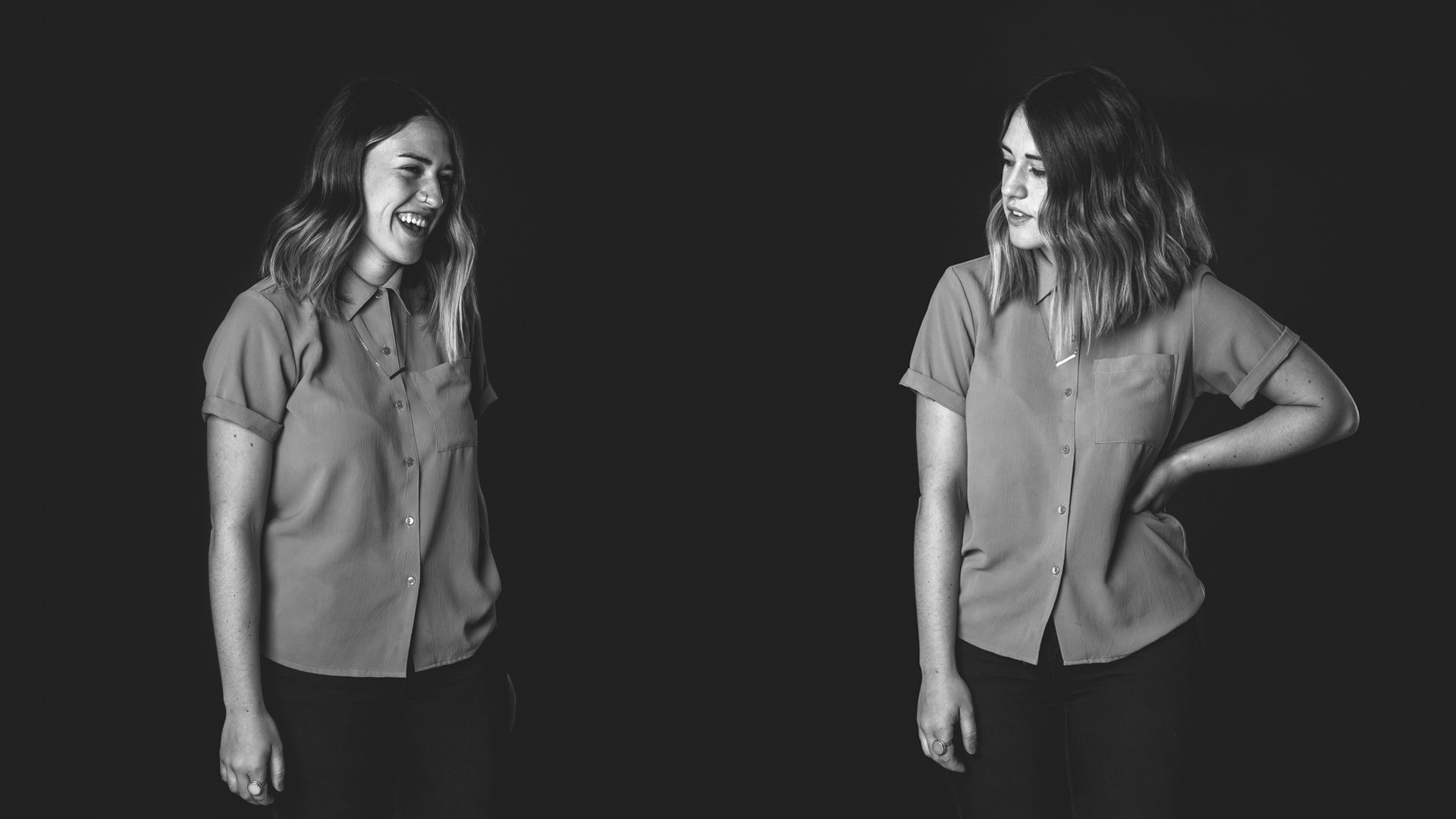 What is your official title at BBG?
Mackenzie Freemire, Art Director
What got you interested in design?
I went into college thinking I wanted to be a photojournalist. When I went in to register for classes, my advisor urged me to take some graphic design classes—and here we are.
What interested you in working at BBG?
As a young designer, I'm constantly hungry to learn and grow and never become stagnant in my practice. The best way I can do this is by observing people and studios that are at the top, pushing limits and taking on innovative design projects regularly. I have so much to learn from BBG at that challenge was immediately enticing to me.
What is your favorite project that you've worked on to this point?
I created a magazine 2 years about called Hush Magazine, which was a passion project for me. Hush focuses on the subject of Time, and how we use it, waste it, feel it, etc.
I created about 2-3 original sets of work and design for each of the first three issues, and for the rest of the content I curated photos, poetry, painting, and other mediums that I have artists from all over the country submit to be in the magazine.
Not only did I get to collaborate with other artists, but I got to create a piece of art that people can hold and experience and feel in their hands.
What is your favorite Taco Bell menu item?
Chicken Quesadilla, hands down. Who knows what that sauce is, but I'm into it.
What do you hope to learn during your time at BBG?
I hope to dive into the world of digital design and learn as much as I can about UI, UX, and pushing the limits on the way we interact with design digitally for the best experience possible.
What are your hobbies or interests outside of work?
I shoot photography for fun almost every weekend as a way to get off my computer and work with other creatives and friends. I also enjoy decorating my apartment, getting brunch, and dreaming things with friends.
Who are some designers/agencies/artists that are inspiring you right now?
Hey Studio, Instrument, Sagmeister & Walsh, Jimmy Marble, and all my friends.
Do you have any pets?
I'm not exactly an animal person (don't tell anyone).
What is your favorite place that you have ever visited, US-based, or international?
I have been to Paris multiple times, and it is always as magical as I remember. I think the French language is amazing—the buildings, the art, the shops, and of course the chocolate croissants.
What's something people are surprised to learn about you?
I have a weird love for strawberry jell-o. It has always been my favorite food, it's just a weird comforting thing from my childhood. Fun fact: every job I have ever applied to (including BBG) the subject line has been Strawberry Jello.

 Follow Mack on Instagram.