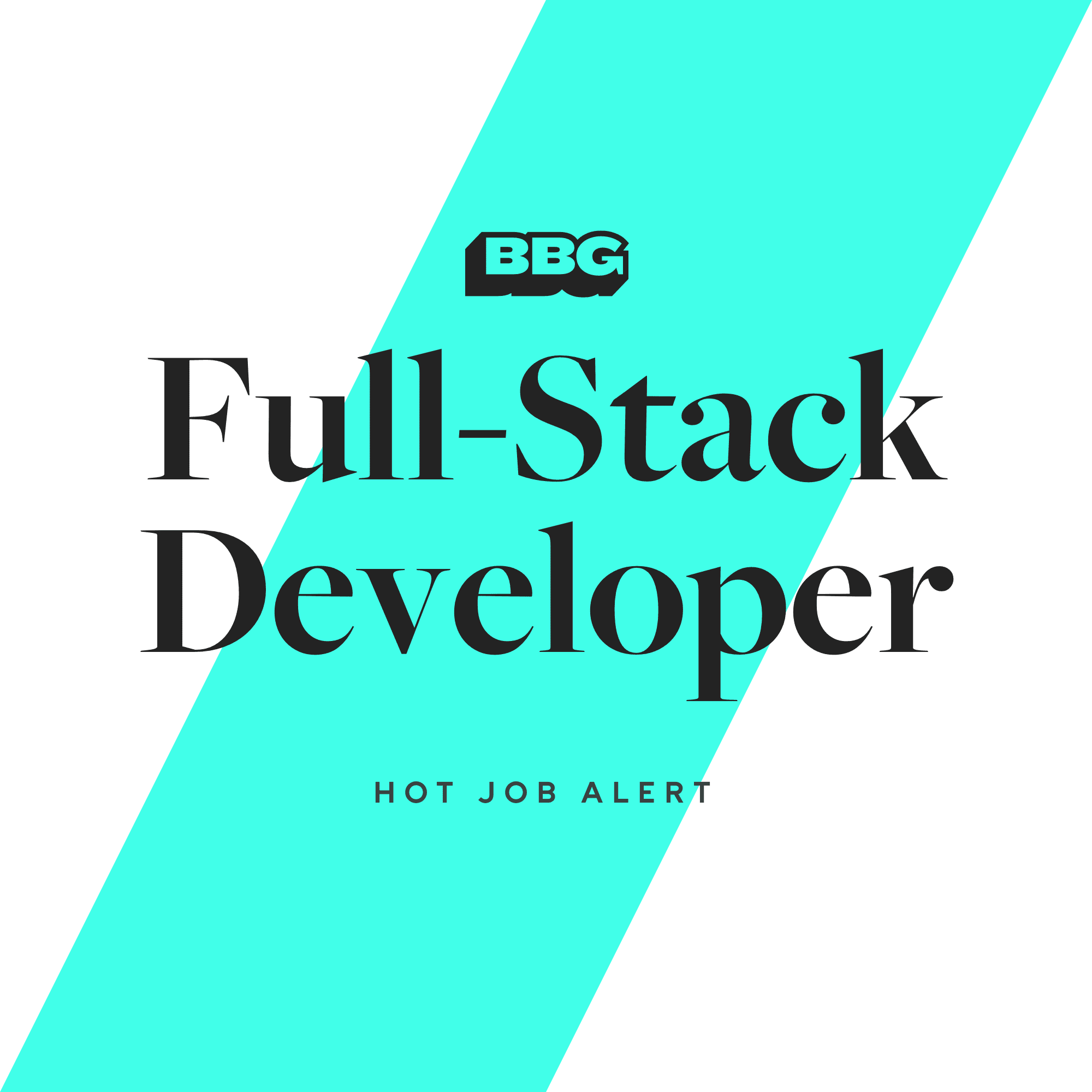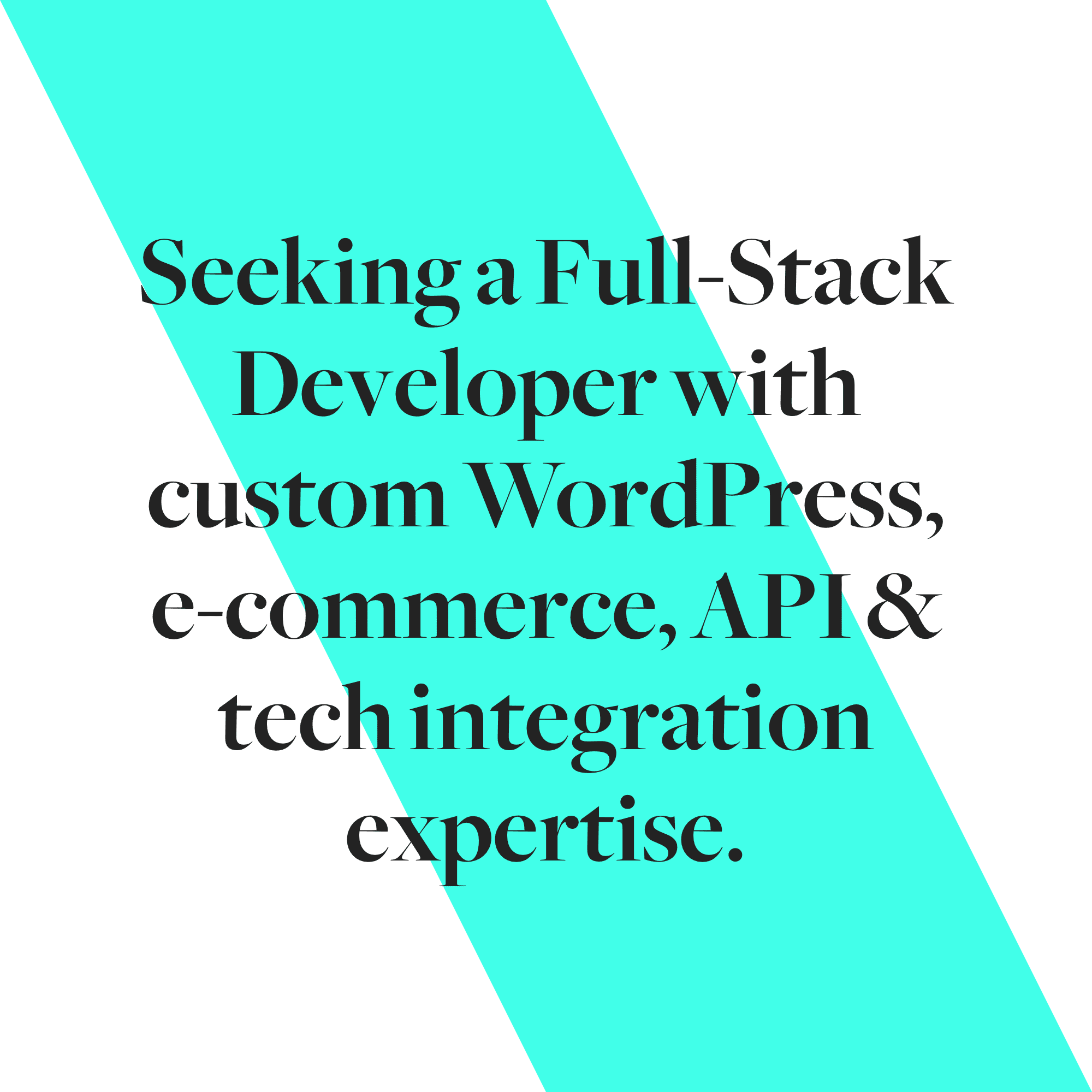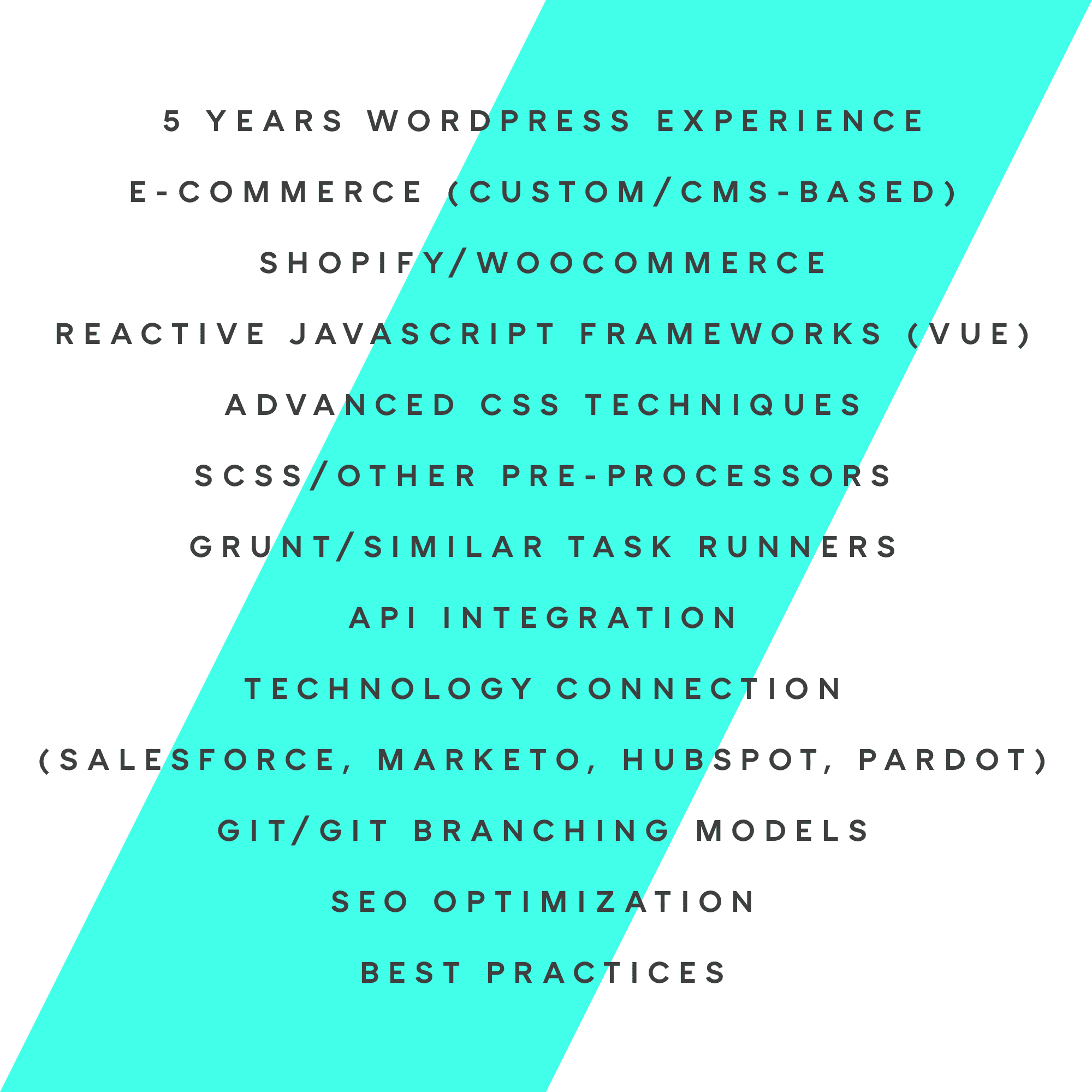 BBG is looking for a Full-Stack WordPress Developer with E-Commerce experience passionate about elegant, well-documented, bug-free code. You'll be working closely with our design team, the rest of the development team, and clients to solve problems and create effective solutions to meet both user experience and business goals.
Requirements:
5 years WordPress experience
5 years PHP experience
5 years experience building semi-custom and custom ecommerce solutions.
Familiarity with Stripe and Authorize.net
Experience with complex API integrations, familiarity with REST API concepts and best practices
Experience with creating database architecture for MySQL (or other SQL databases) and writing complex database queries
Experience working within legacy codebases
Familiarity with Git and Git branching models such as Gitflow
Ability to jump into legacy and custom codebases to make changes
Bonus:
Experience with API integration with any of the following services: Salesforce, Pardot
Experience with any other server-side languages
About You:
Clear Communicator
Detail Oriented
Thoughtful
Personable
Optimistic
Problem Solver
Client Facing Communication
Desire to Learn and Push Self
About Us:
BBG is a close-knit team of designers, developers and strategists who genuinely enjoy our time working together. We value diversity and empower all employees to have an active role in steering our team forward. We take our snacks and beverages seriously.
We're known for our summer happy hour parties, and we always have La Croix, Coke Zero, and cocktail/mocktail ingredients within reach. Our office is dog-friendly as well as human-friendly!
How to Apply: Send an email to careers@brightbrightgreat.com with:
Subject line: 2018 Full Stack Developer
A brief introduction to yourself, highlighting relevant work experience
Why you are interested in this role at BBG
Salary Requirements
A link to live sites you've built, Git, etc. we need to view your actual code.
No recruiters. BBG is an equal opportunity employer.