Bright Bright Great is proud to announce the new and improved Avondale Type Co. website! We completely overhauled the site, starting with an updated brand identity, adding in new features and functionality to make shopping for typefaces easier than ever before.
Among the new features are:
TYPE TESTER We've added the second-most requested feature, the ability to test out our fonts on the site, allowing users to get a better feel for each typeface before committing to a purchase. Take a typeface for a spin on the new Avondale Type Co type tester.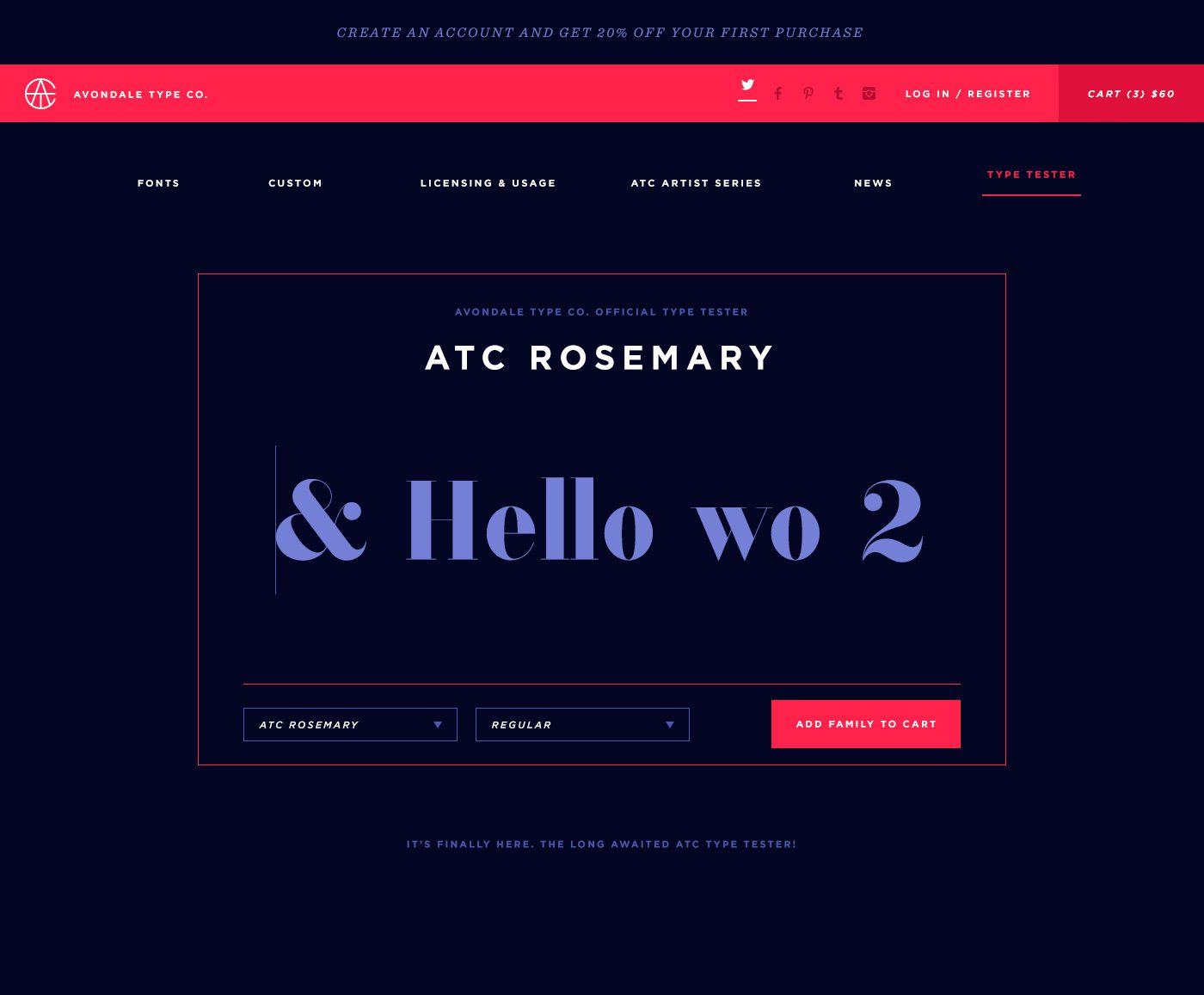 ACCOUNTS In addition to the type tester, we've also added user accounts. Users now have the ability to log in and find previously purchased faces, view and update billing and shipping information, and more. Create your very own Avondale Type Co. account today!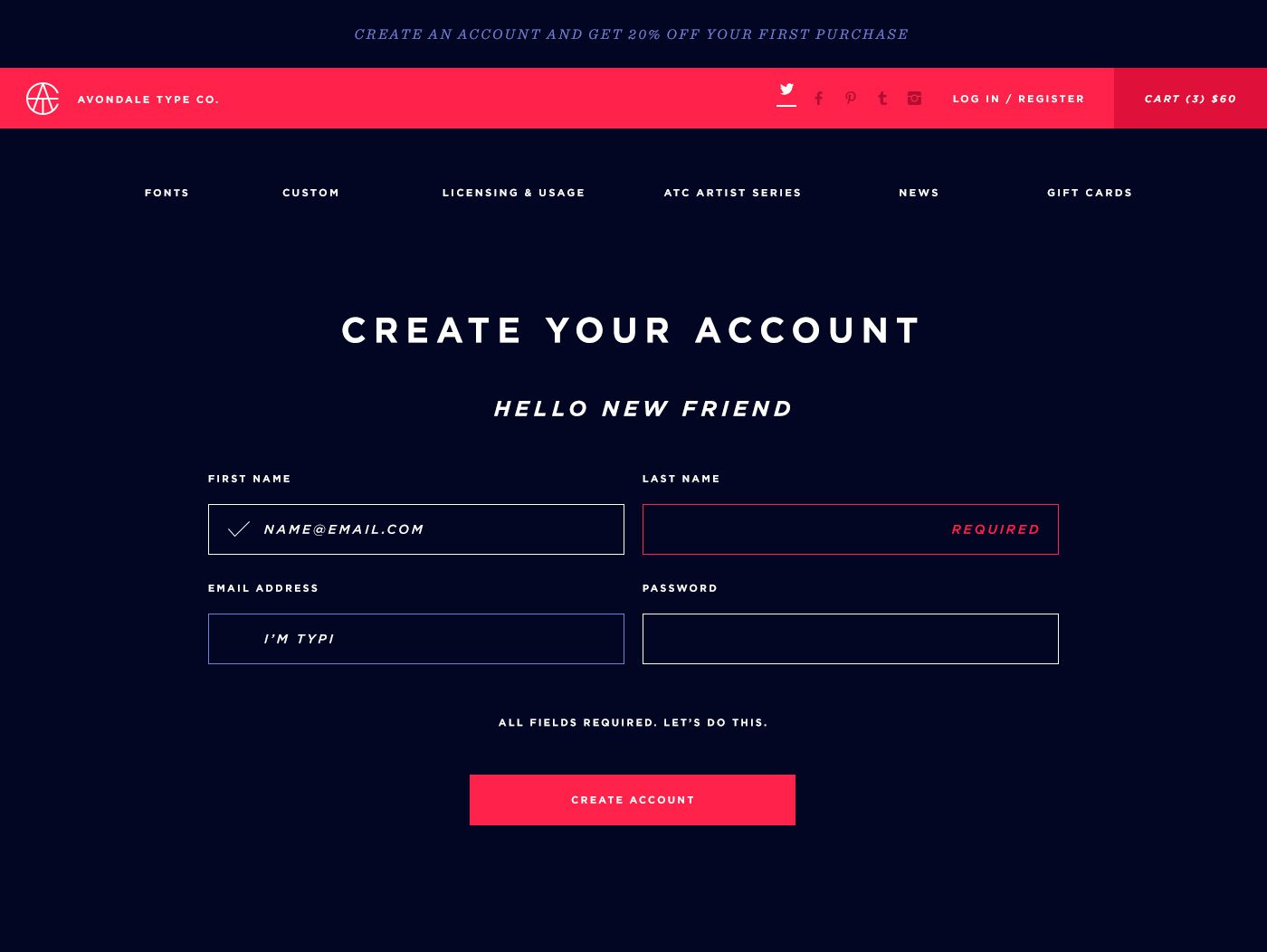 ATC ARTIST SERIES One of Avondale Type Co.'s most exciting side-hustles since the start has been the ATC Artist Series, where Avondale Type Co.'s favorite artists and illustrators from around the world to create their initials, one symbol, and the ATC logo as they see fit. ATC Artist Series 1 saw amazing artists such as Julien Poisson, Jetpacks & Rollerskates, Sishir Bommakanti, Joseph Alessio, Ana Benaroya, Blasto Uno, Lou Medel, Josh Lafayette, Ryan Troy Ford, Samantha Dion Baker, and more.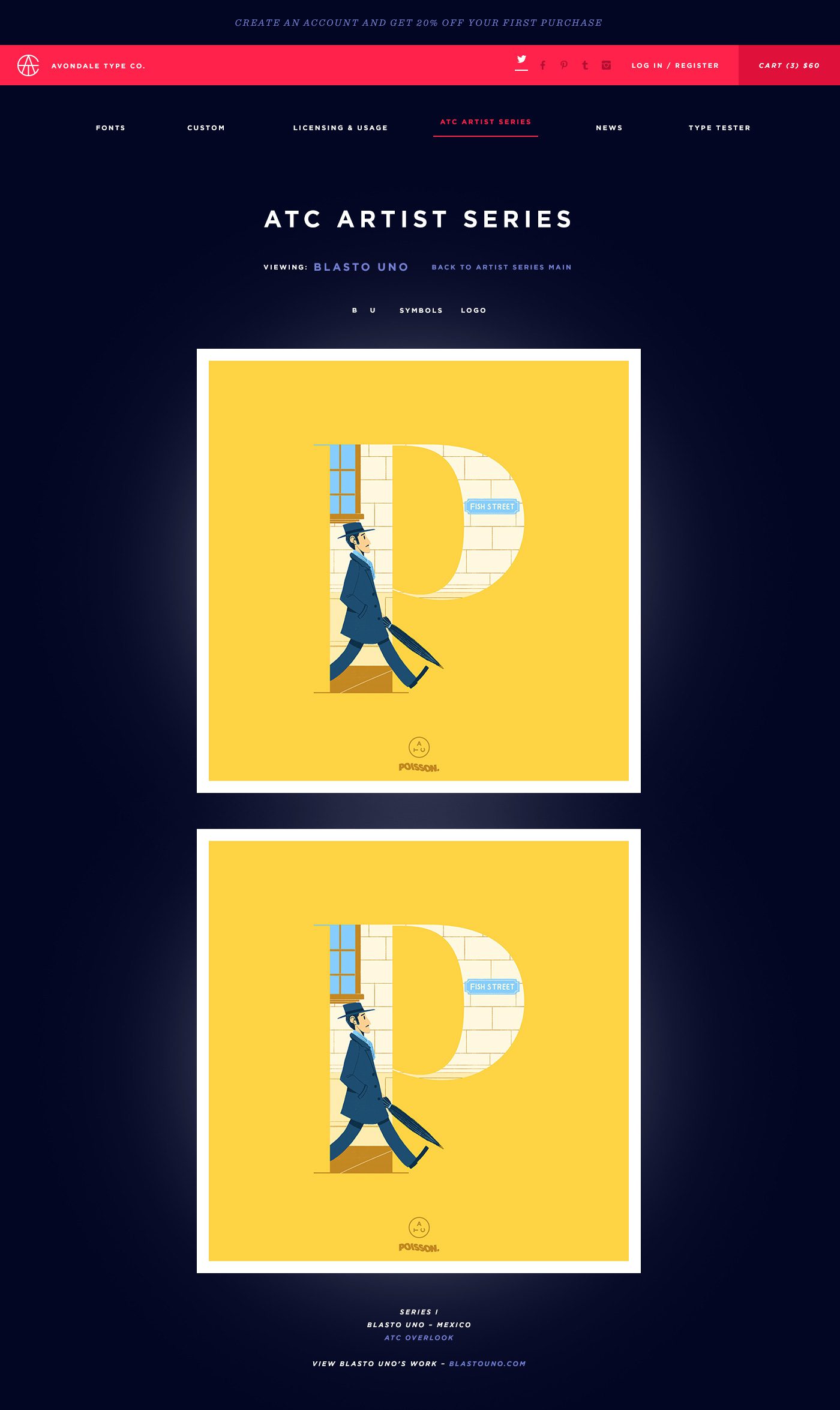 We hope the new more humanistic approach to the site will help underscore the hard work (by real people!) that goes into making the beautiful typefaces we all use every day in our work for ourselves and our clients.