Bright Bright Great would like to extend a warm welcome to our new Design Apprentice Timberlene Gilliam. Timberlene will be assisting BBG with Design and branding as well as with BBG's Avondale Type Co. type and Mlmtr photography teams.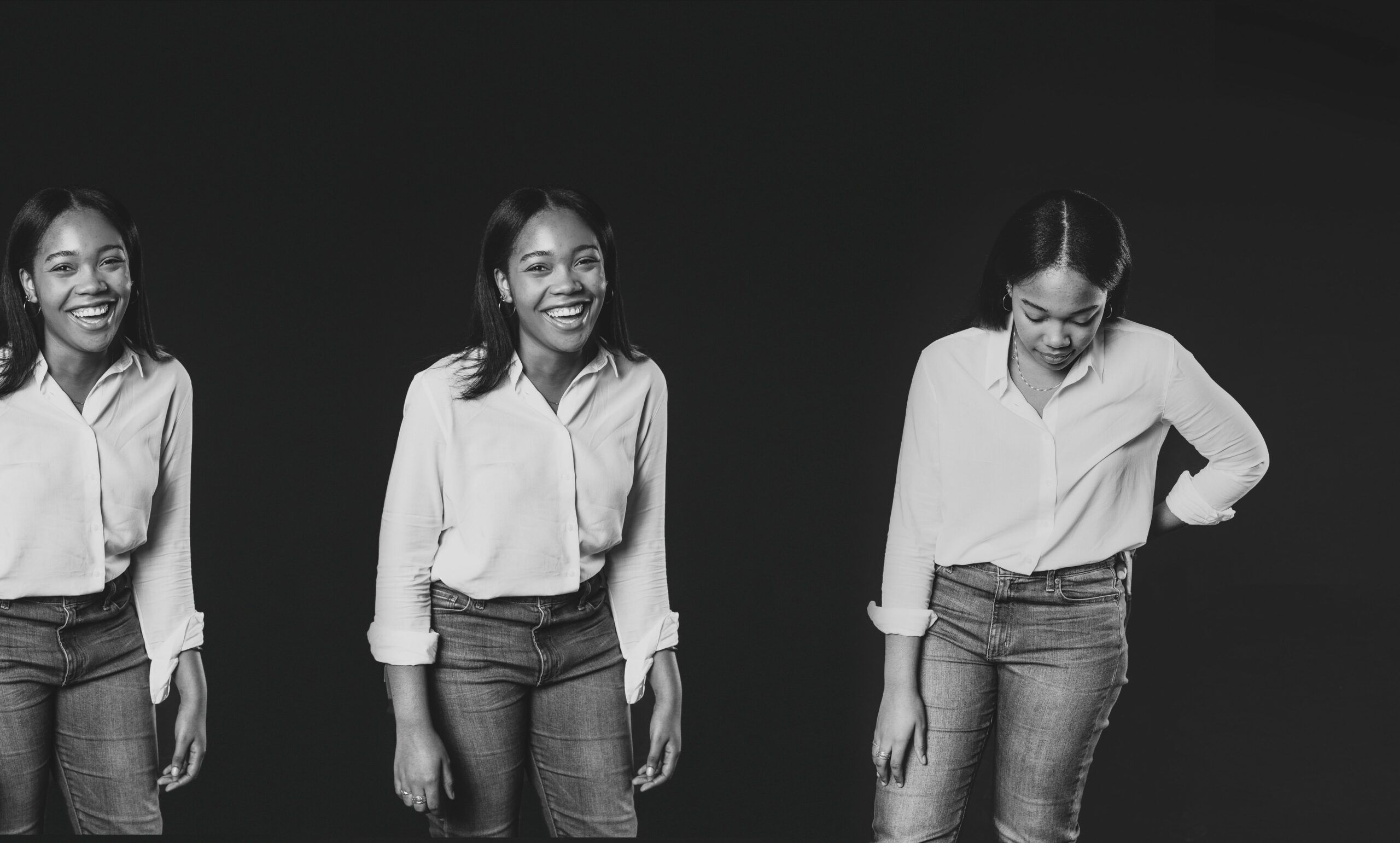 What is your official title at BBG?
Timberlene Gilliam, Design Apprentice
What got you interested in (your role)?
I took design as an elective in high school and was hooked immediately. I haven't looked back since.
What interested you in working at BBG?
The remarkable amount of thought and expertise that's clear in each of BBG's projects is what really attracted me. As a young designer, I want to be learning from and growing alongside the best. I know that's what I'm getting here at BBG.
What skills are you excited to polish, or learn in the next few years?
I'm most excited to learn about web design and the processes that go into creating effective websites. Up until now, I've only had experience with print design, so I'm ready to dive headfirst into digital design.
What are your hobbies or interests outside of work?
I spend most of my downtime learning Japanese and buying new stationery. I also like to make short animations for fun.
Who is currently inspiring you the most creatively in design?
Risotto Studio, Fabian Fohrer, Studio Feixen, and Alex Proba.
Who is currently inspiring you the most creatively in a field outside of graphic design?
The Madbury Club, Hannah Waldron, Cold Picnic, and Elevator Teeth.
What is your favorite fast food menu item?
French fries. Preferably in waffle or crinkly form, with a side of ranch.
What's something people are surprised to learn about you?
No movie or tv show has ever made me cry. Even the most famous tear jerkers get nothing out of me.
Were you Prom Queen?
Thankfully, no. However, a handsome stranger professed his love for me and "proposed" at my post-prom dinner. That's almost as good, I think.
– Be sure to follow Timberlene: Timberlene Gilliam Instagram Timberlene Gilliam LinkedIn Timberlene Gilliam Twitter