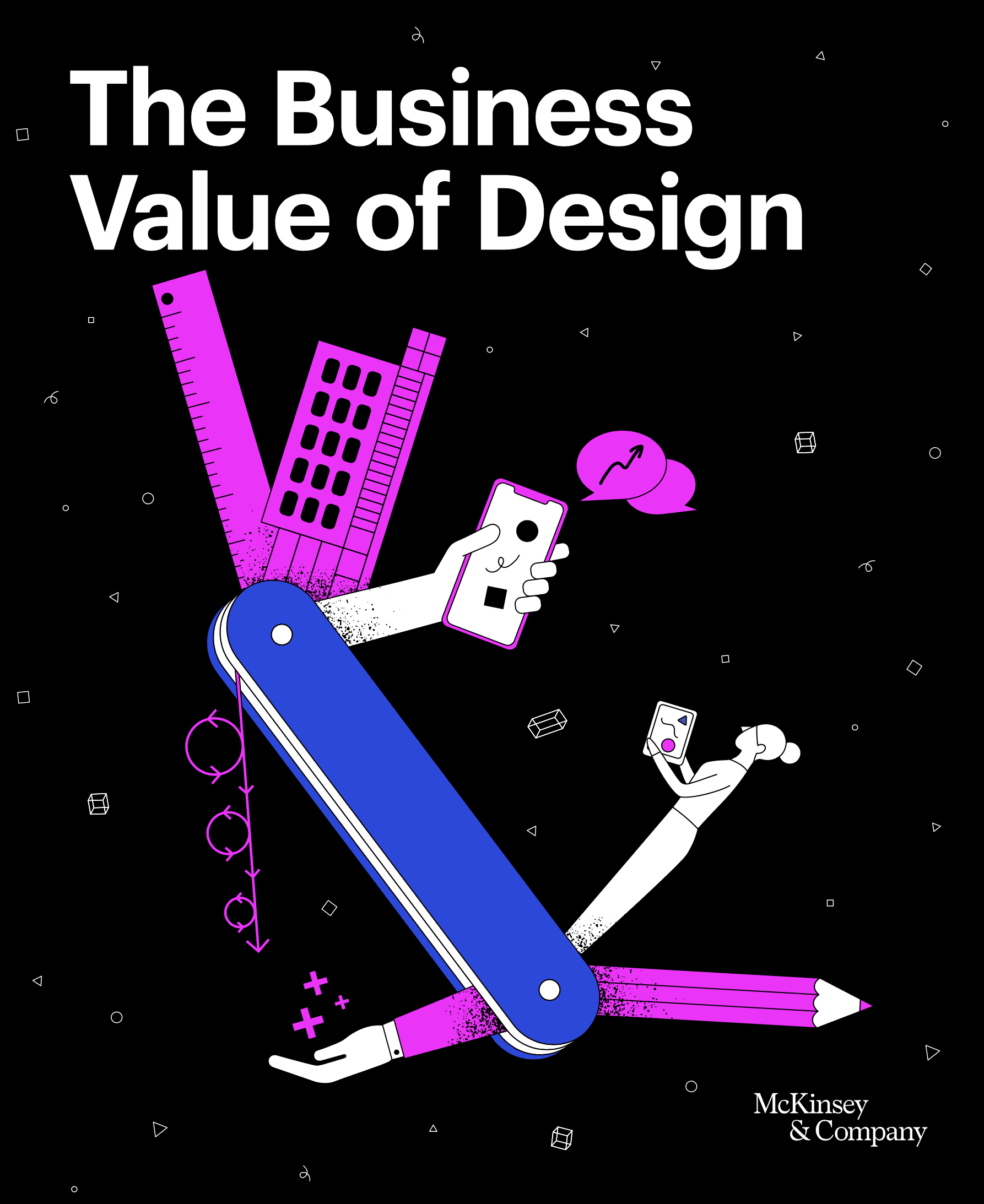 McKinsey & Company asked the following question: "How do the best design performers increase their revenues and shareholder returns at twice the rate of their industry counterparts?"
We tracked the design practices of 300 publicly listed companies over a five-year period in multiple countries and industries. Their senior business and design leaders were interviewed or surveyed. Our team collected more than two million pieces of financial data and recorded more than 100,000 design actions.
1 Advanced regression analysis uncovered the 12 actions showing the greatest correlation with improved financial performance and clustered these actions into four broad themes.
The four themes of good design described below form the basis of the McKinsey Design Index (MDI), which rates companies by how strong they are at design and—for the first time—how that links up with the financial performance of each company.
Read the Full Article and Download the Business Value of Design PDF at McKinsey's site.
About McKinsey & Company:
McKinsey & Company is founded on a rigorous understanding of every client's institutional context, sector dynamics, and macroeconomic environment. For this reason, we invest more than $600 million of our firm's resources annually in knowledge development, learning and capability building.
We study markets, trends, and emerging best practices, in every industry and region, locally and globally. Our investment in knowledge also helps advance the practice of management. We publish our findings extensively, and we engage with leading thinkers on the most pressing issues facing our clients and society.
Our clients' needs are constantly changing, so we continually seek new and better ways to serve them. To do this, we are bringing new talent into the firm, acquiring new companies, and developing new capabilities, for example, in design, analytics, and digital.
We serve clients at every level of their organization, whether as a trusted advisor to top management or as a hands-on coach for front line employees.
We partner with clients to put recommendations into practice and work directly with them over the long-term, to help develop workforce skills, drive operational improvement, and apply new working methods. No matter the challenge, we focus on delivering practical and enduring results, and equipping our clients to grow and lead.