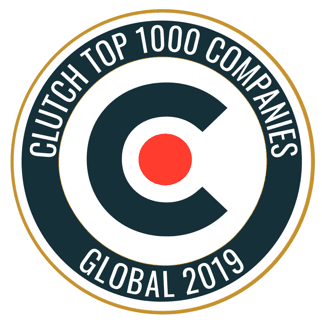 Here at Bright Bright Great, we know it can be difficult to foster success, while also providing effective marketing collateral for your company. That's why we're dedicated to creating engaging interactive experiences so you can focus on managing the other critical parts of your business.
We handle the process from research and analysis, all the way down to promotion and social media marketing. In light of our success, we've been named a top web design agency and earned ourselves a spot on the Clutch 1000!
This is a comprehensive list of the top 1000 names in B2B service, vetted and ranked by Clutch's verified research. We're number 181 on the list, one out of over 100 web development agencies featured, and one out of 51 vendors in Chicago alone!
We'd like to take this time to thank our excellent customers. They participated in one on one client interviews to assess our impact on their day to day businesses. They ranked our service on the basis of quality of service, attention to project timelines, and overall value for their monetary investment.
In reflection of those scores, we've been given an outstanding five out of five stars! Please take a look at a recent review to see what our customers have been saying: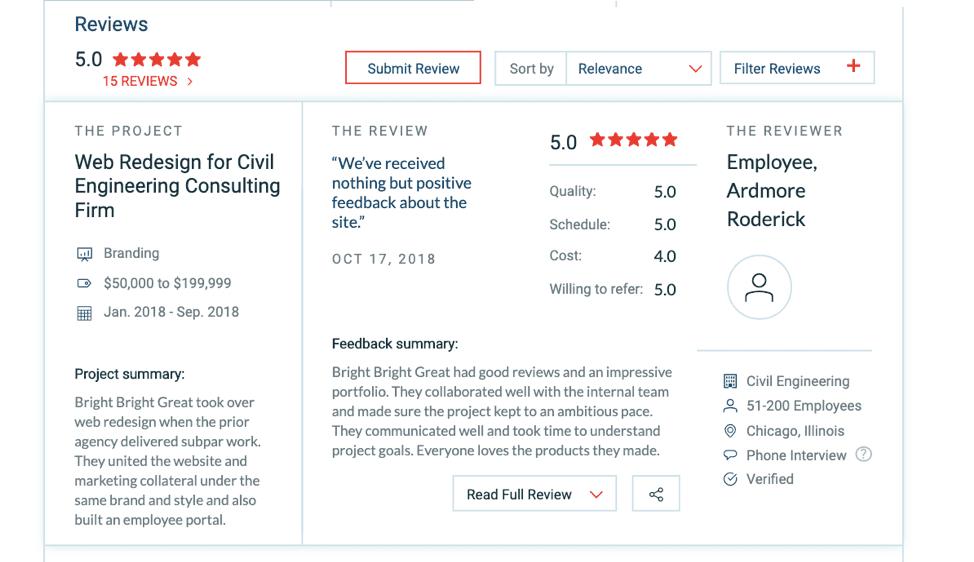 About Clutch:
Clutch is a B2B market research firm that employs a unique ratings methodology to compare companies across sectors. We've also received high acclaim from Clutch's two sister sites, Visual Objects and The Manifest.
The Manifest, a business data platform that draws metrics based on reviews and evaluations, lists us among their top web designers. Visual Objects, a site that features companies and their business portfolio items, lists us as a top web designer as well!
Thank you one and all for making this award possible! Please drop us a line if you'd like to learn more about our services.